Hands-On Art Enrichment to Complement your Student's Online Schooling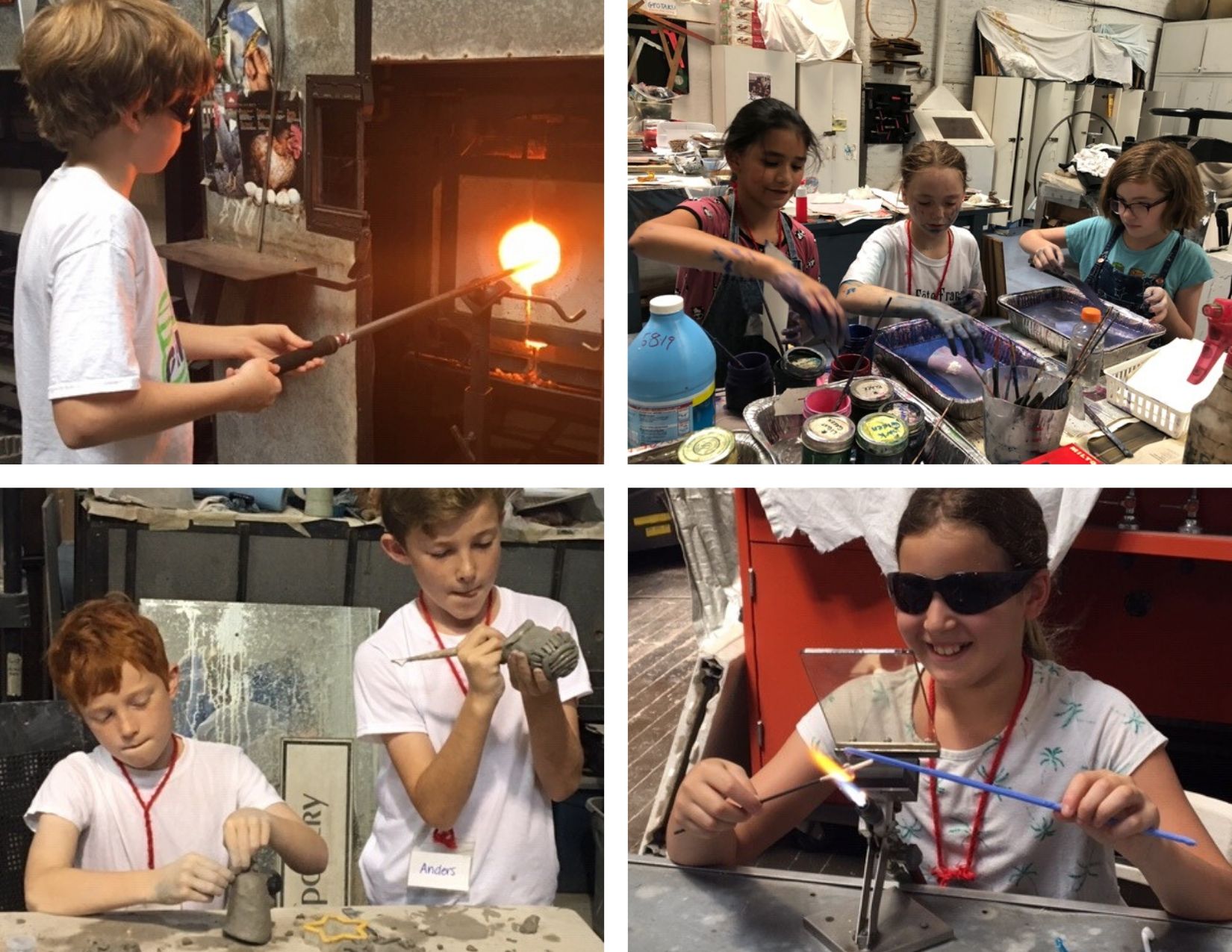 During this uncertain time, we are offering a Hands-On Program for students in Glassblowing, Glass Torchworking, and Ceramics. We hope this will allow your students to continue their academic and artistic growth while we deal with this current health issue.
These classes will run Monday through Friday from 10am to 4:30pm, with students attending all three studios throughout the day. There is plenty of space within our studio to practice Social Distancing while engaging in the hands-on classes.
Glassblowing: Ages 10+
Glass Torchworking: Ages 9+
Ceramic: Ages 8+
Classes are available for groups up to 6 students. Pricing will be available by the end of this week and classes will likely start Monday, March 23. You may choose to register for 2-5 days of class.
Please Contact Us if you are interested so we can get an accurate headcount. Once you have expressed interest, we will contact you with the details.