James Ronner to Exhibit at Urban Glass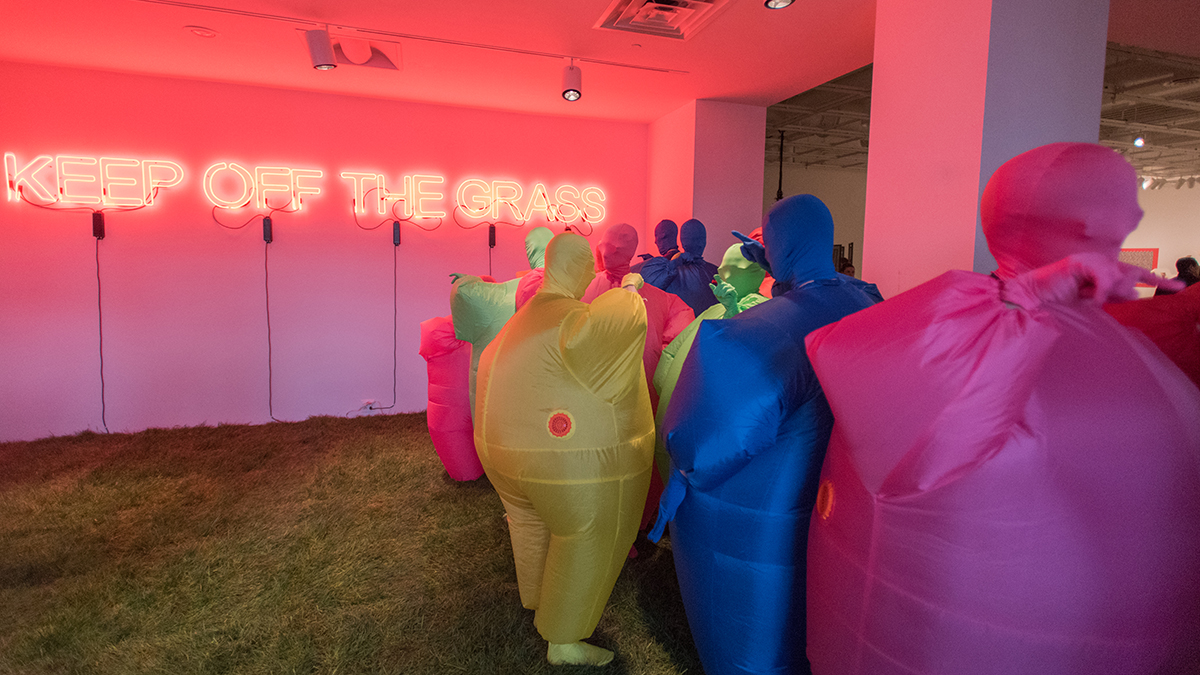 Work by James Ronner will be featured at UrbanGlass as part of Fresh Masters, its biennial jury-selected exhibition of outstanding work by recent MFA recipients from across the country whose work incorporates glass.
James explores arbitrary mandates and social constructions in his performance KEEP OFF THE GRASS in which performers in garish inflatable suits purposely impede guests' ability to see and experience the installation.
KEEP OFF THE GRASS will be exhibiting from January 23 to March 9, 2019 at UrbanGlass, Agnes Varis Art Center, 647 Fulton St., Brookyln NY 11217. Congratulations, James!