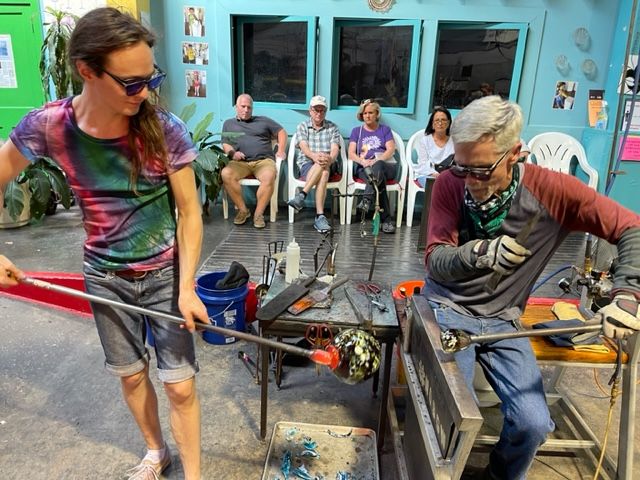 New Orleans Glassworks welcomes visitors to our Studio to watch our talented glassblowers at work!
Our demonstrations grant visitors the opportunity to appraise firsthand the lifeblood animating glassblowing and sculpture. Observe our master-glassblowers while they work, and discover many of the techniques used to create designs exhibited in our glass collection and gallery.
Our free glassblowing demonstrations run from October through May. We do not blow glass in the summer during the peak of hurricane season.
The frequency of demonstrations in our hot shop depends on the schedules of the artists. We recommend you Contact Us a few days before you plan to visit to see what is on the schedule.