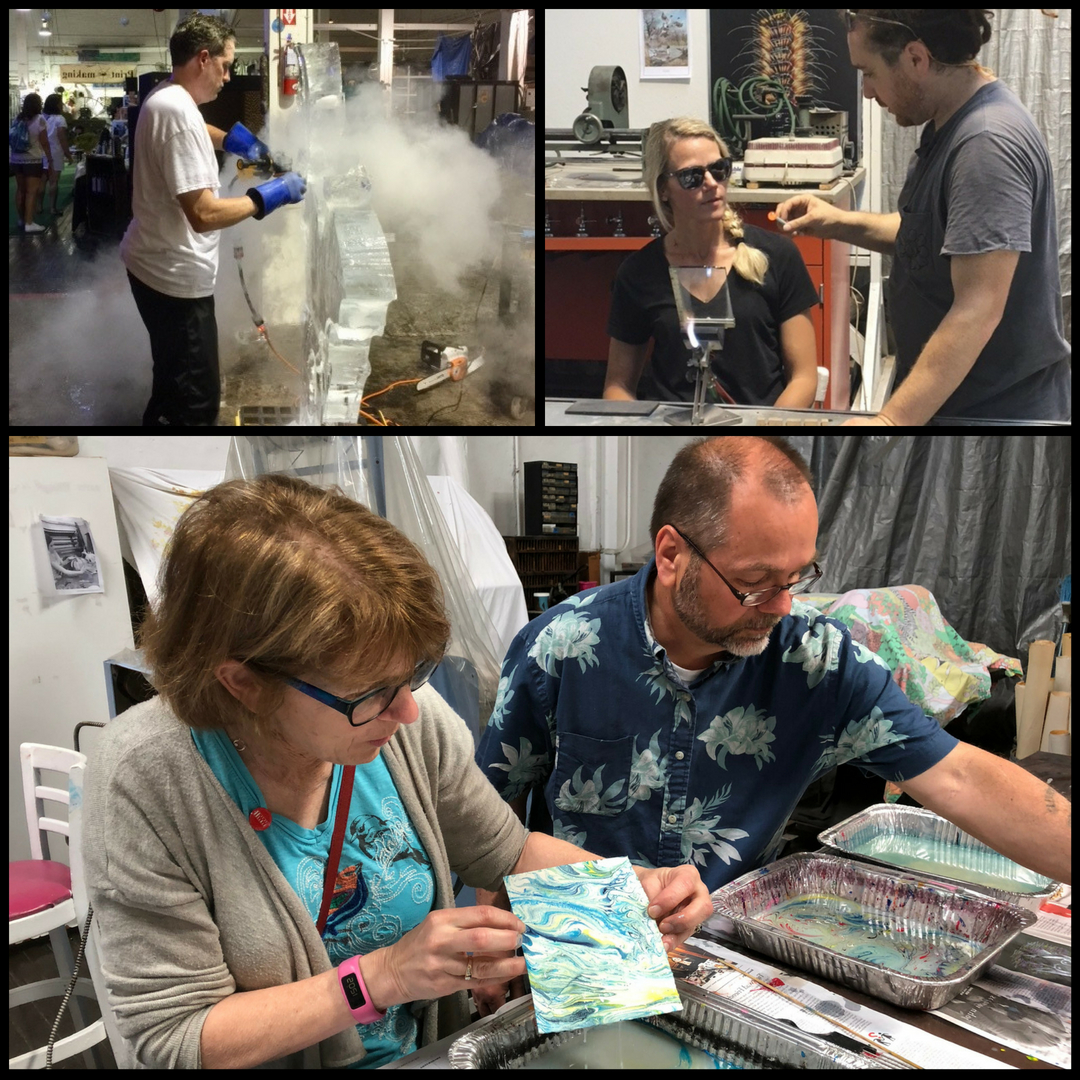 Come share in an evening of fun and experience something new!
On Saturday, August 4th, during the White Linen Night celebration, New Orleans Glassworks & Printmaking Studio will be hosting hands-on demonstrations in torchworking as well as printmaking! Come create some beautiful marbled paper or try your hand at bead making with hot glass!
If you are more interested in relaxing and taking in a show, our hot shop will be hosting the fantastic ice sculptor, Dawson List of Ice Dragon Ice Sculpture, who will showcase his ice carving skills!
Saturday, August 4th
5:30pm to 9:00pm
727 Magazine Street