Join Us for the 2020 Summer Technical Workshop, a Hands-On Art Experience Like No Other!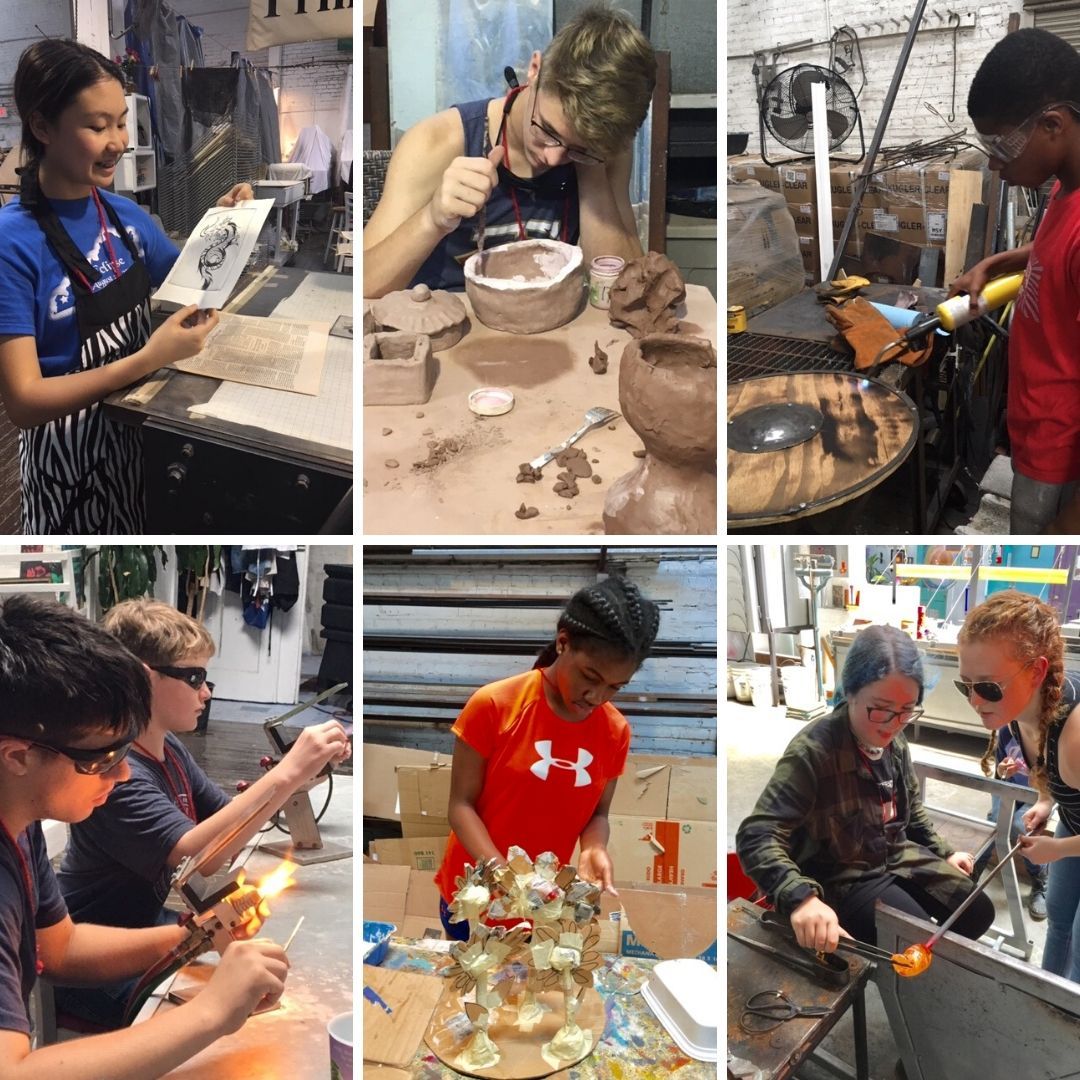 The Three-Week Session is now full! We are now taking registrations for the rest of the summer, beginning with the week of June 22. Please Contact Us for more information.
Our 2020 Summer Technical Workshop for ages 9 to 19 is a hands-on experience designed to allow your student to explore their creativity through the use of unique art mediums, including Glass Sculpture & Millefiore, Printmaking, Glass Torchworking, Metal Sculpture & Welding, Ceramics, and Float Building (a true New Orleans medium!).
Each week, students will attend all of the studios (Glass Sculpture & Millefiore will only be offered in our Three-Week Session, June 1-19). We encourage all students to consider mixed media projects as well, combining several or more mediums into a single, inspired creation.
We only allow a total of 25 students per session, with 4-6 students and 2 instructors per studio. This allows the instructors to encourage each student individually.
Under normal circumstances, we ask that each prospective student visit our 35,000 square foot facility before applying so they can experience the environment in which they will be creating. However, in order to continue practicing the Stay at Home order, one of out Studio Staffers will be available on weekday afternoons from 1pm to 5pm to answer any questions about the workshop. Please Contact Us with a valid email and phone number to speak with our Staff.
We look forward to having your students join us this summer for this incredible hands-on, once-in-a-lifetime experience!