New Orleans Glassworks Welcomes Master Glass Sculptor Rob Stern
We are pleased to announce the residency of Rob Stern, Master Glass Sculptor. Rob will be in residence at our Studio from Saturday, April 28th to Tuesday, May 1st.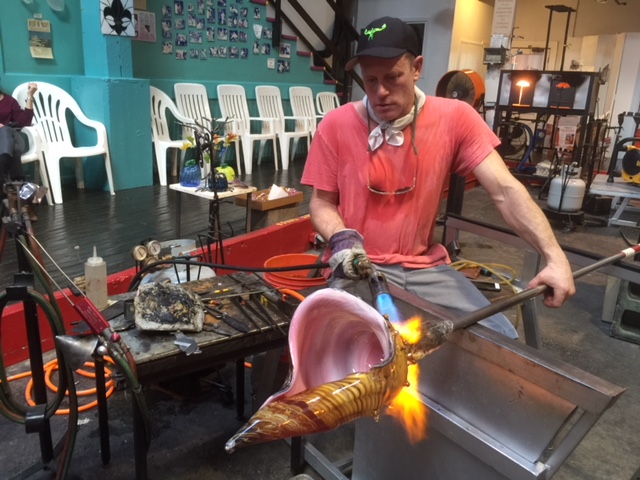 Rob Stern's art straddles the line between the natural and man-made worlds. Inspired by the search for a greater understanding of life when confronted with the macro forces of space, light and time, Rob's pieces reflect the intersection between his perpetual observation of everyday details and the elusiveness of the answers to life's greatest questions.
Free Demonstrations:
Saturday, April 28th 10am-4pm
Monday, April 30th 10am-4pm
Tuesday, May 1st 10am-4pm
During Rob's residency, we invite you to present your ideas for commissioned art pieces. We will be scheduling appointments for interested parties to discuss their proposal directly with the artist. Please contact us for available appointments. Please be advised, we are closed on Sundays.