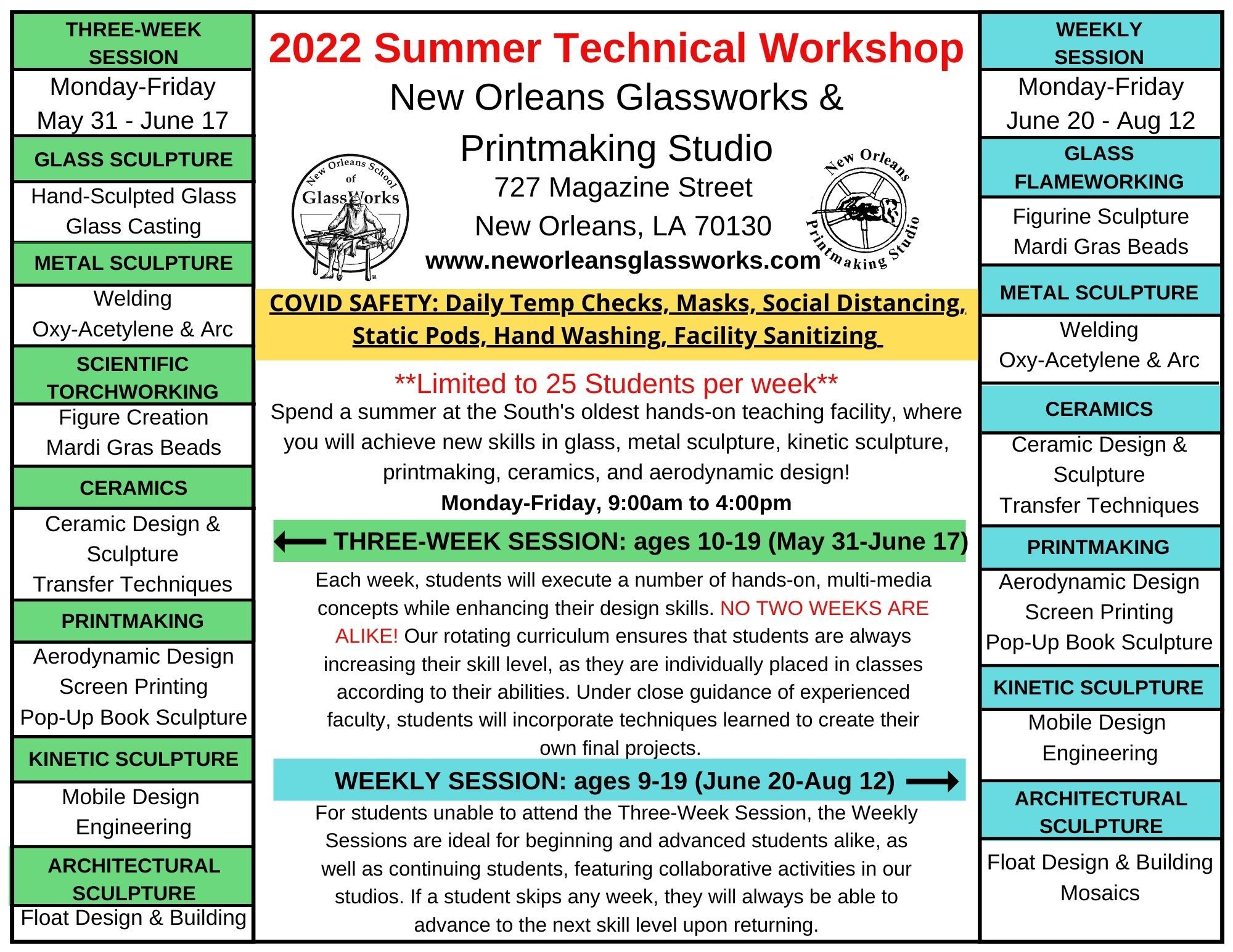 Join us for a summer of one-of-a-kind creativity!
Our 2022 Summer Technical Workshop is getting ready to begin, featuring Glassblowing, Printmaking, Torchworking, Metal Sculpture & Welding, Ceramics, Stained Glass, and more!
Contact Us for more details and information. Don't let your student miss the opportunity to learn these amazing skills!