Registration is open for the 2021 Summer Technical Workshop!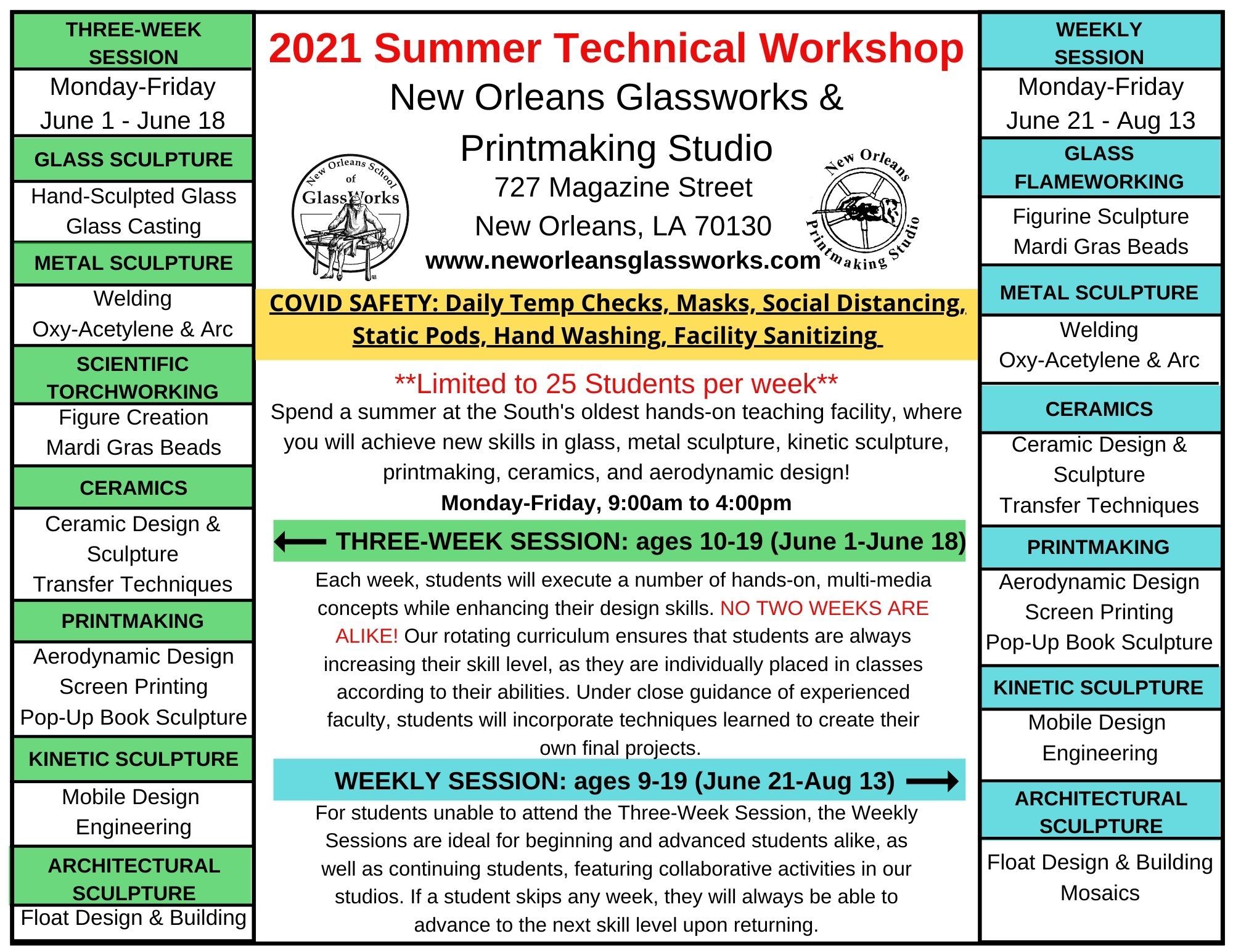 Registration is now open for the 2021 Summer Technical Workshop for ages 9-19! We had a safe and inspired summer in 2020 and plan to continue that theme this year.
The workshop meets Monday to Friday from 9am to 4pm. Students will attend three studio classes each day, ensuring they get time with every medium.
The THREE-WEEK SESSION for ages 10-19 will run from Tuesday, June 1 to Friday, June 18.
WEEKLY SESSIONS begin on Monday, June 21 and run through the week of August 9.
Please CONTACT US for more information. If your student has never visited our Studio before, you may be required to bring them for a tour before receiving the Registration Form.