Uncork your creative spirits!
Before a night out on the town, challenge your creative desires with:
Wine + Design Glassblowing
Wine + Design Mono-printing & Wine Label Printing
Wine + Design Paper Marbling
One-on-one with an instructor, each student designs and creates their own wine glass (as well as a small collection of glass treasures) or wine-inspired artwork while enjoying a bottle of their favorite wine or Prosecco.
Our Wine + Design gatherings are ideal for all occasions!
Individuals or small groups
Team Building Activities
Parties/Receptions
Contact us for more information!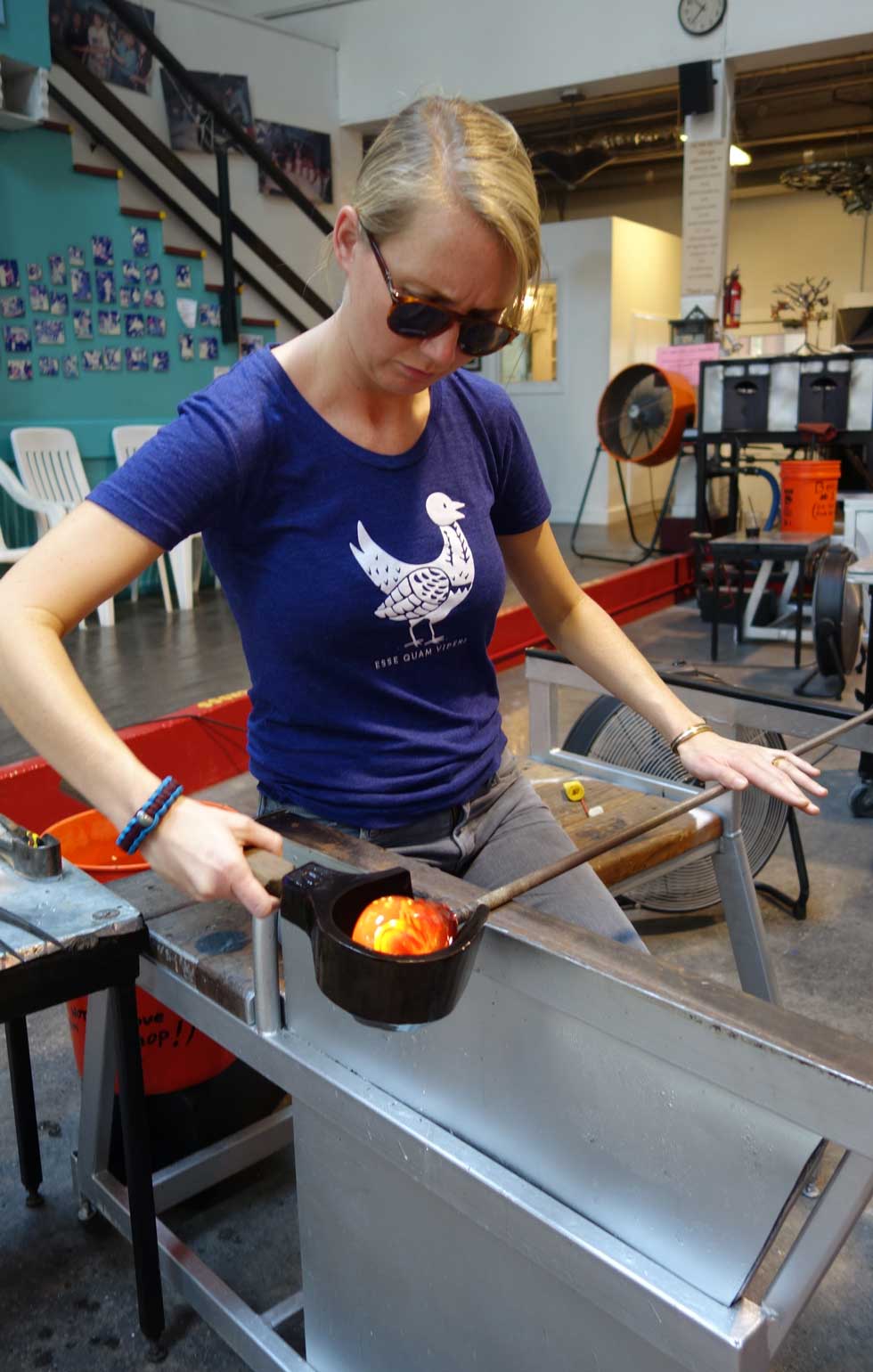 Blocking the second gather.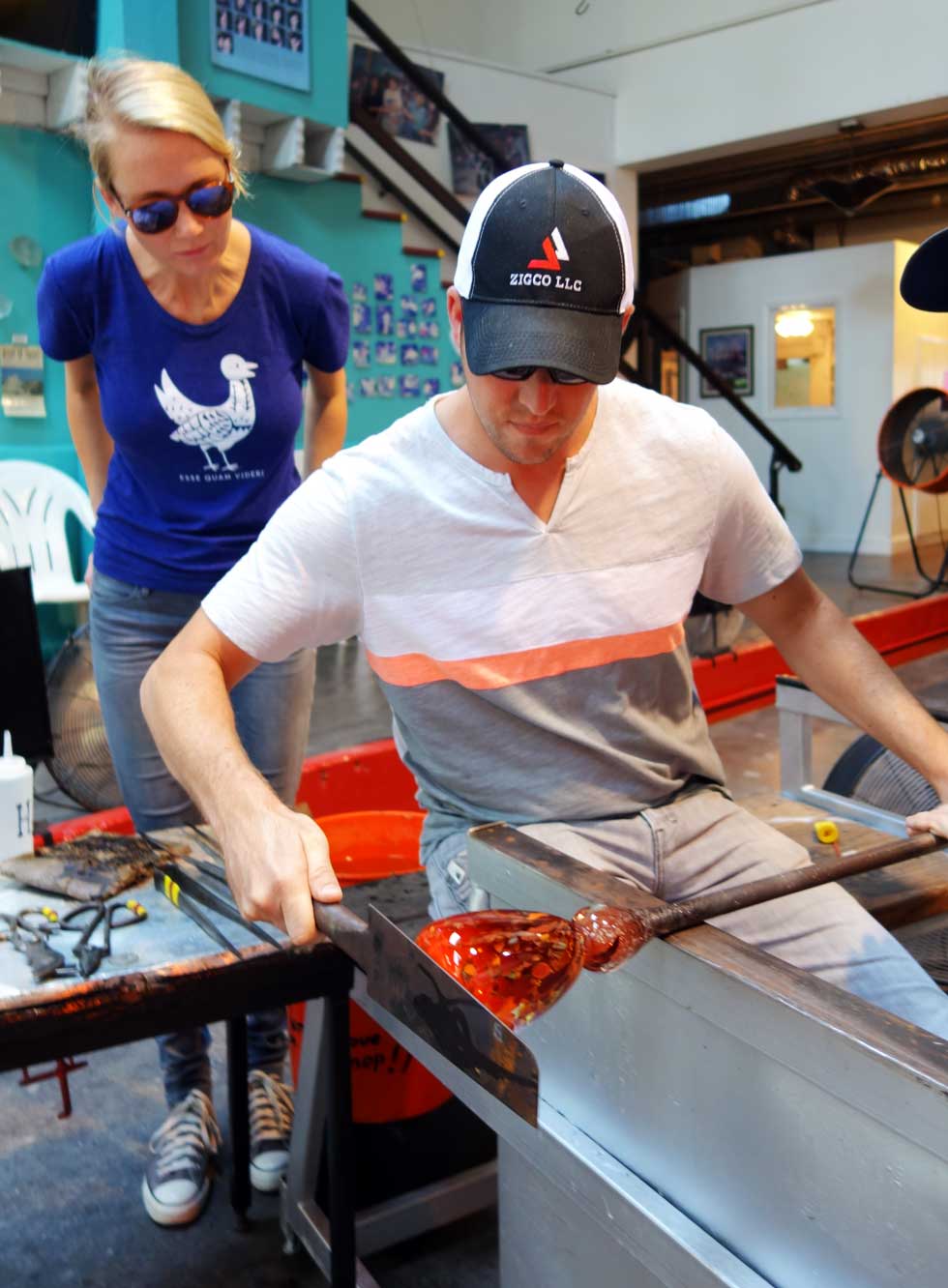 Shaping the bottom for punty.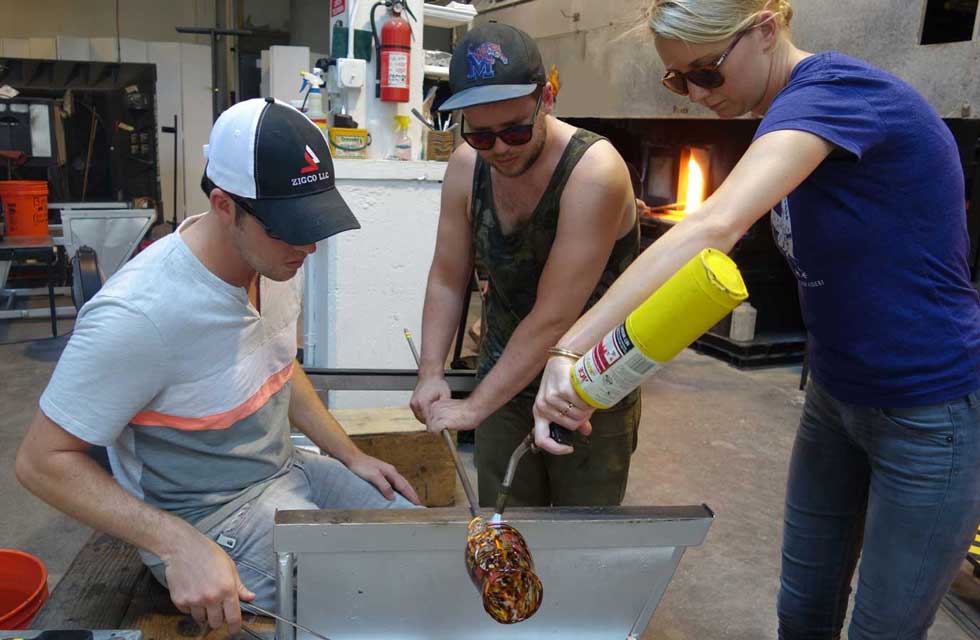 Torching the punty mark.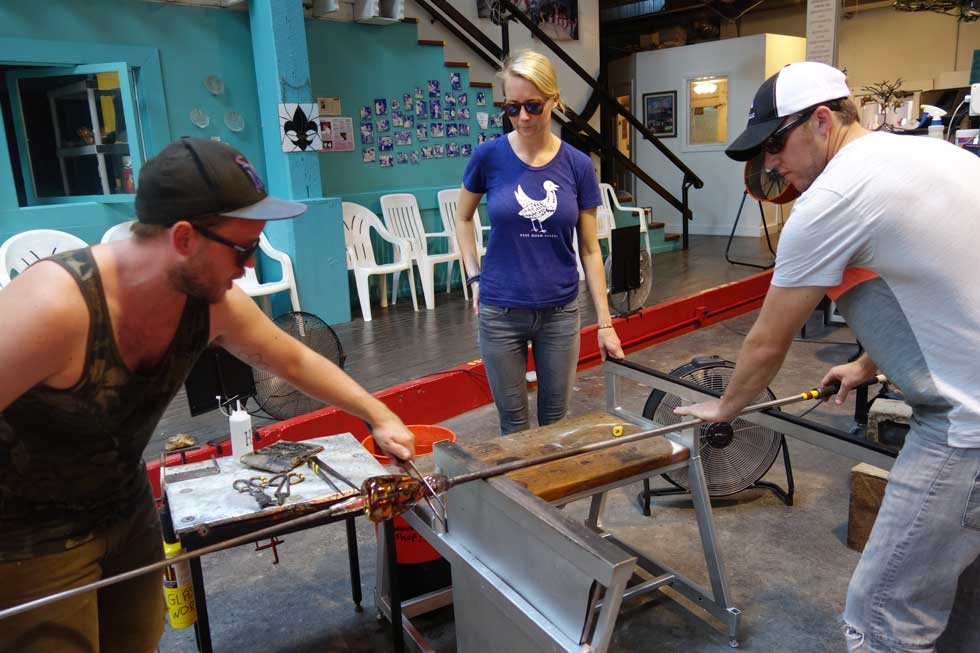 Shocking the jack-line with water droplets.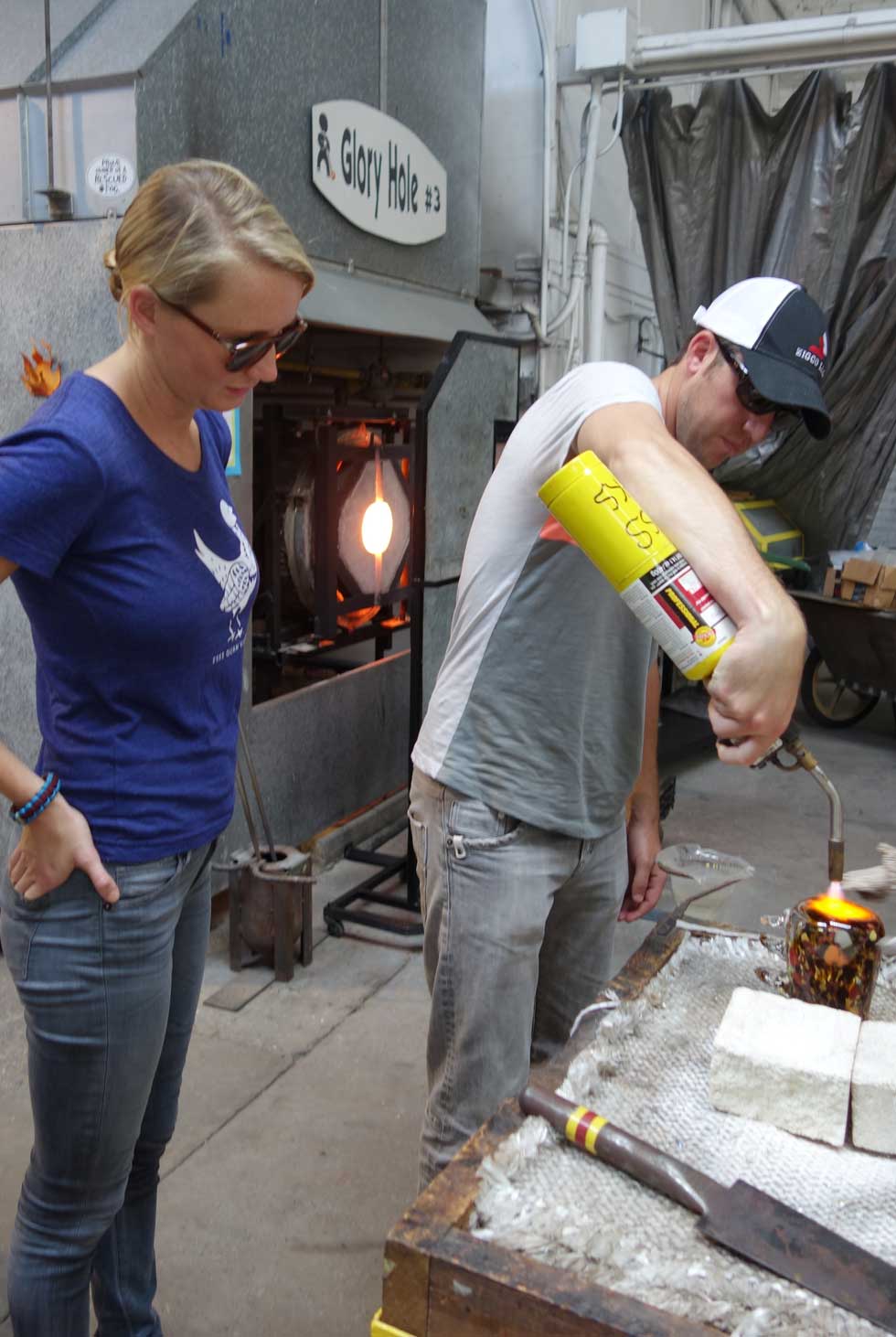 Fire-burning the punty mark.