🍰A Sweet New First for New Orleans🍰
🍰🍭 A Sweet New First for New Orleans 🍭🍰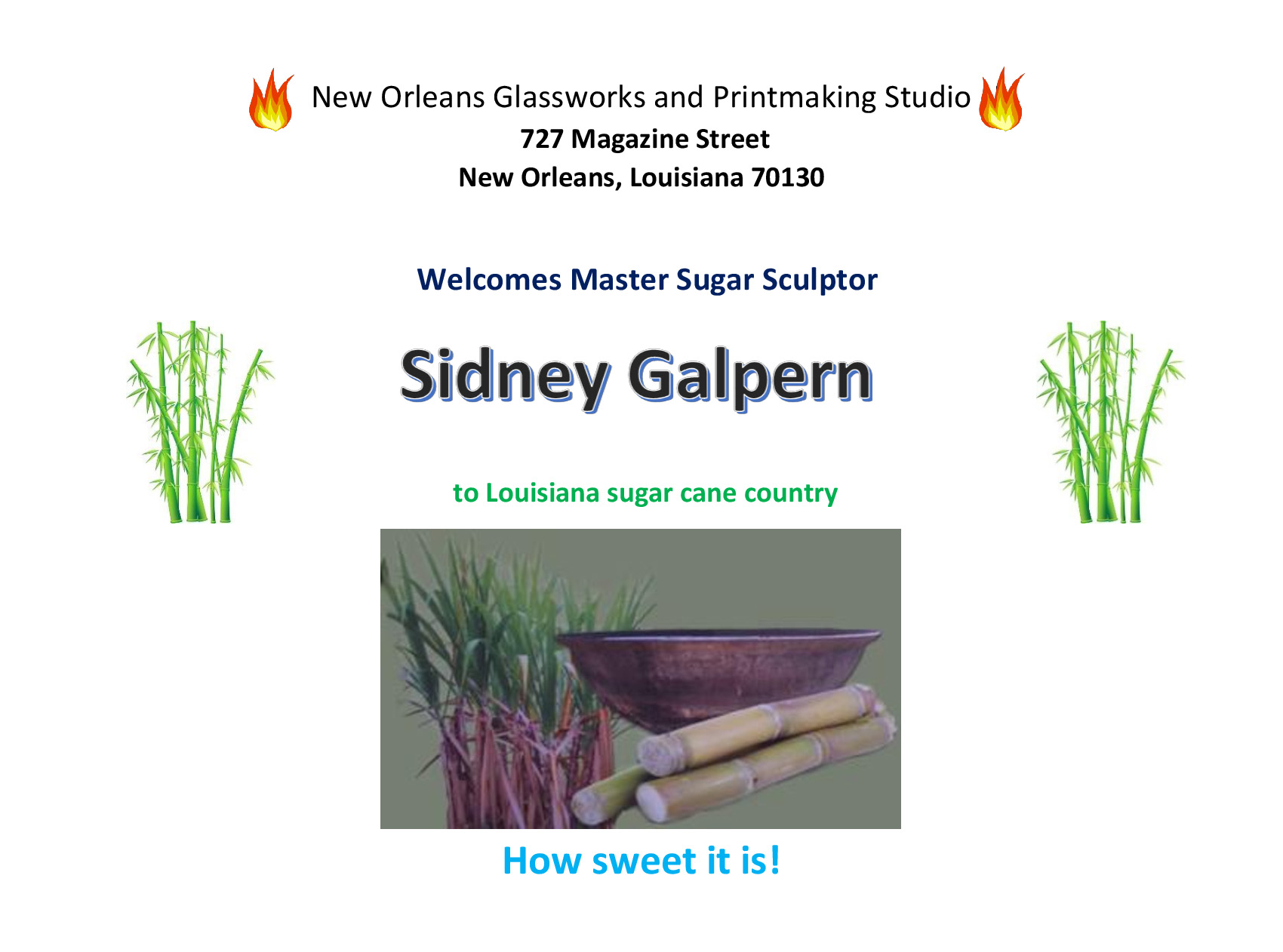 Leave it up to New Orleans to come up with "another first." On Monday, January 23 from 10 am to 1 pm and 2 pm to 5 pm, the prominent chefs from the Commander's Family, Besh Restaurant Group, Brennan's, Bittersweet Confections, and Gambino's (for starters) have been invited to participate in a sugar blowing, glass blowing duet orchestrated by world-renowned sugar blowing instructor Sidney Galpern.
Supporters of our glass and print studio are invited to come in as spectators to watch the New Orleans hands-on professional chefs creating the traditional Louisiana wildlife of alligators, crawfish, shrimp, and crabs in blown sugar. The glassblowers will be honing their skills, attempting to duplicate what the sugar blowing chefs challenge them to by "throwing down the gauntlet."
❤️ "Eat Your Heart Out" ❤️



Edible paper will be available for visitors to have hands-on using colorful edible inks to design their own glittered Valentine's card to be part of the "New Orleans first." What better way to share a romantic edible treat with your significant other?
For the baking enthusiasts who have always wanted to create their own blown sugar for cakes, cupcakes, and cookies, we offer sugar blowing workshops on Tuesday, January 24, 9 am to 1 pm, and Wednesday, January 25, 2 pm to 6 pm and Thursday, January 26, 2 pm to 6 pm. If you are interested in attending any of the half-day workshops to have to hands-on blowing sugar, please contact us on our website here: http://neworleansglassworks.com/contact-us