Don't miss Glassworks Intructor Jessica Normington's "Wormholes"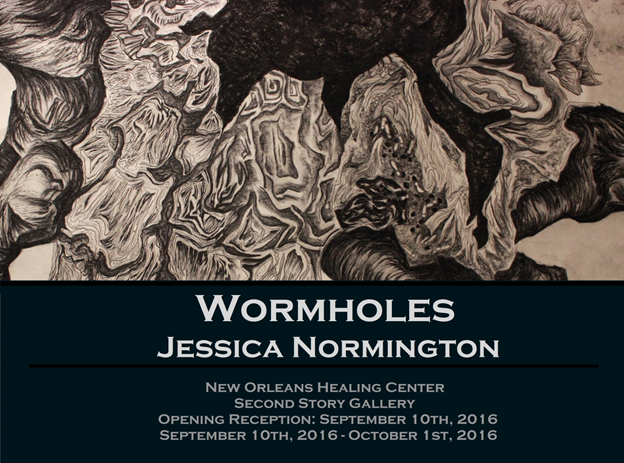 You are cordially invited to attend Jessica Normington's solo exhibition Wormholes at the Second Story Gallery located inside the New Orleans Healing Center. The opening reception will take place on Saturday September 10th, 2016 from 6pm-9pm. It will remain ongoing until Saturday October 1st, 2016.
Jessica Normington received her BFA in Fine Arts from the University of Louisiana in Lafayette in 2009 and her MFA in Fine Arts from the University of Florida in 2014. She incorporates printmaking, painting, and drawing techniques on Okawara rice paper. Her imagery is derived from the natural, terrestrial plane of the physical swamp coupled with the dark, mysterious quality that the swamp embodies within the imagination. Wormholes is about navigating through the deepest, darkest descent of our psyche. It seeks to connect the sublimity of this unmeasurable environment through a visual interpretation of a sense of place not a representation of place.