❤️️ Eat Your Heart Out ❤️️
Eat Your Heart Out
Make your own Edible Valentine's card @ New Orleans Glassworks and Printmaking Studio. Edible paper, colorful and edible ink, & gold glittering dust to make your loved one a glittery delicious card that's full of love!
Available from 11am-4pm Monday-Friday
Advanced Registration Required @ http://neworleansglassworks.com/contact-us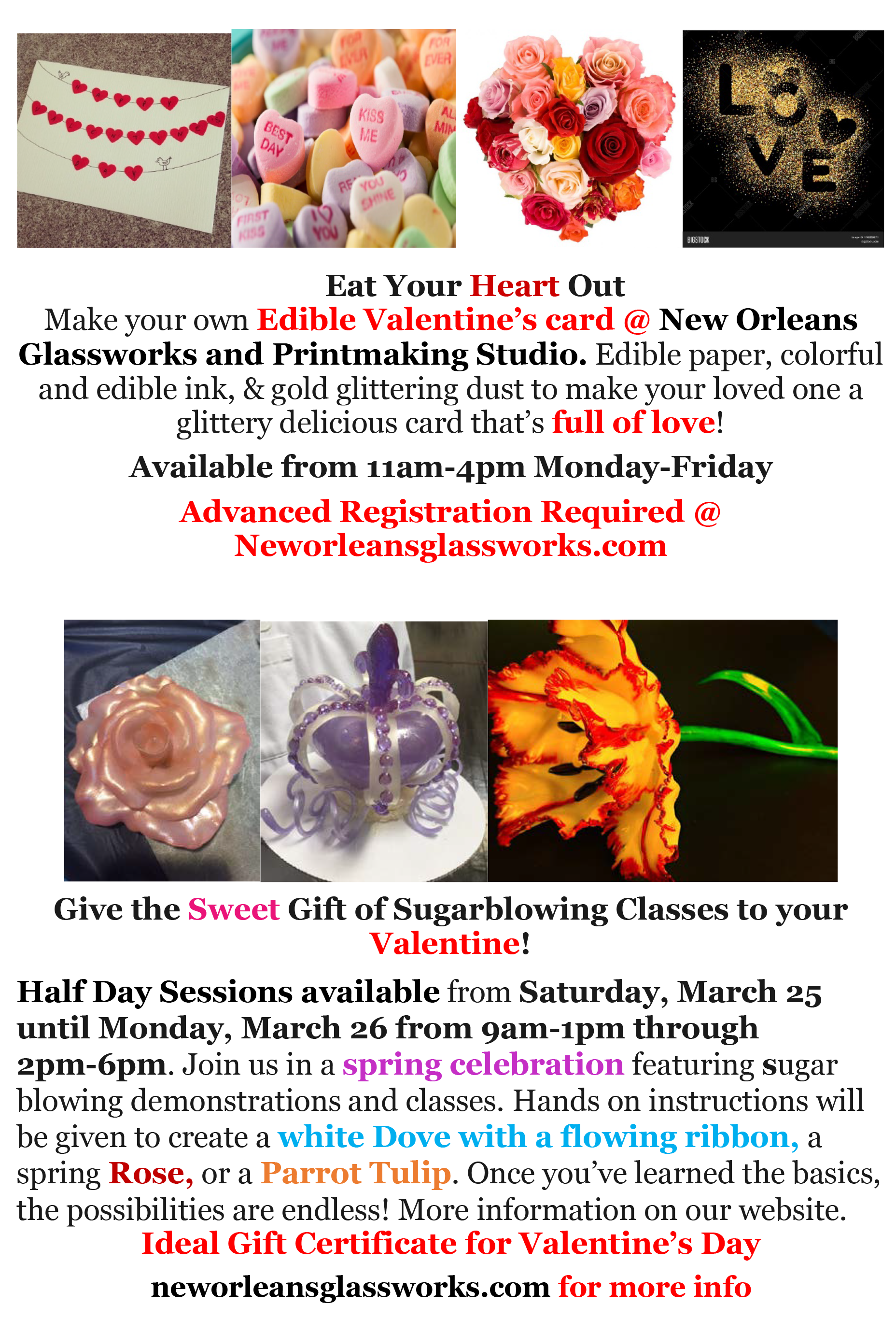 Give the Sweet Gift of Sugarblowing Classes to your Valentine!
Half Day Sessions available from Saturday, March 25 until Monday, March 26 from 9am-1pm through 2pm-6pm. Join us in a spring celebration featuring sugar blowing demonstrations and classes. Hands on instructions will be given to create a white Dove with a flowing ribbon, a spring Rose, or a Parrot Tulip. Once you've learned the basics, the possibilities are endless! More information on our website.
Ideal Gift Certificate for Valentine's Day
http://neworleansglassworks.com/contact-us for more info