Hands-On Classes for your Student during Winter Break!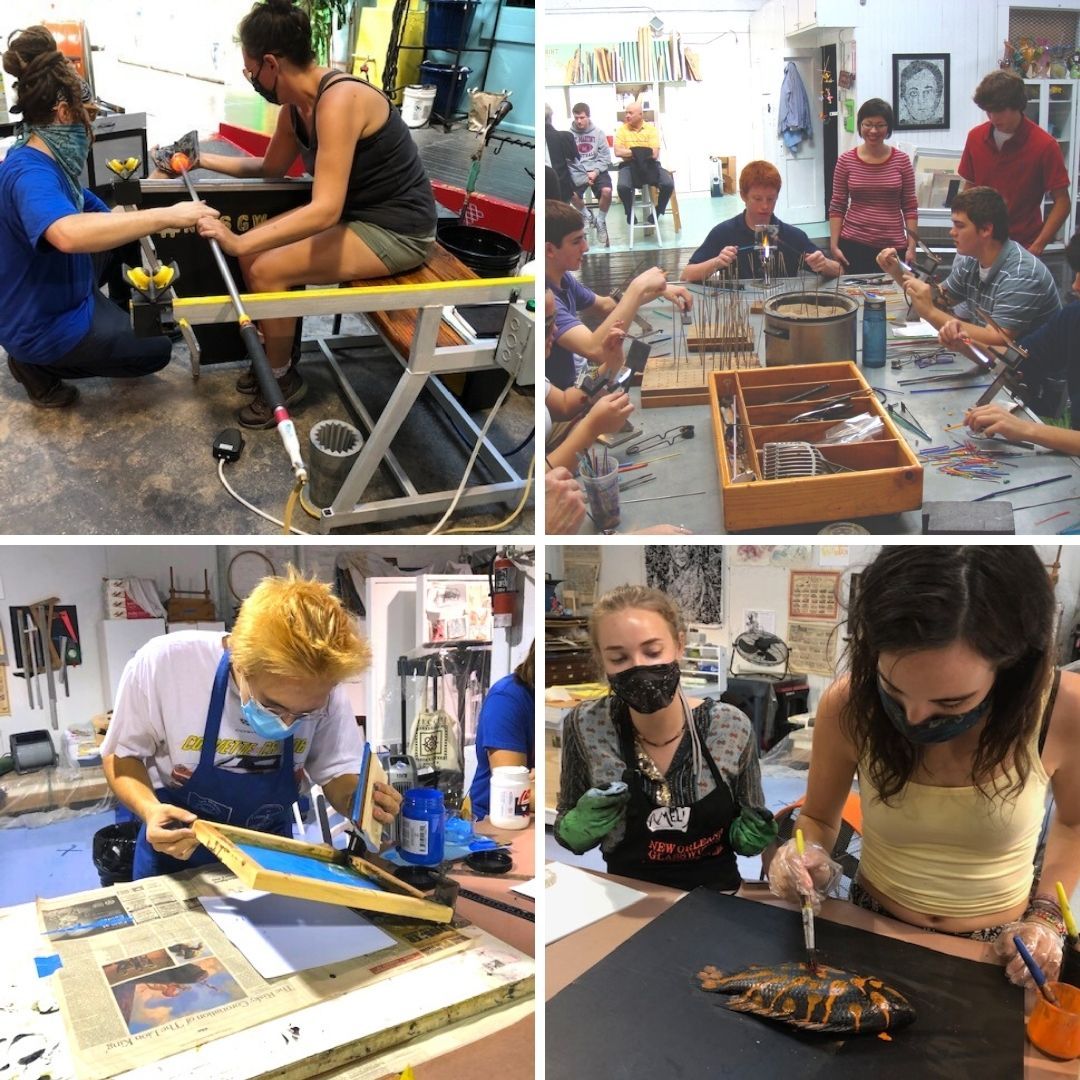 Time to flex your creative muscles! Take advantage of your Winter Break!
Hands-On Short Courses featuring:
Glassblowing using our GROUNDBREAKING safest alternative system. Experience what happens when "the pedal hits the metal" with compressed air!
Gyotaku Fish Printing with freshly caught Gulf fish!
Torchworking, creating glass figures and pendants!
Screen Printing on fabric or paper! Create your own t-shirt, tote bag, or poster!
2-Hour Short Courses available DAILY Monday through Saturday beginning at 10am.
CONTACT US for more details! Fun for the entire family!