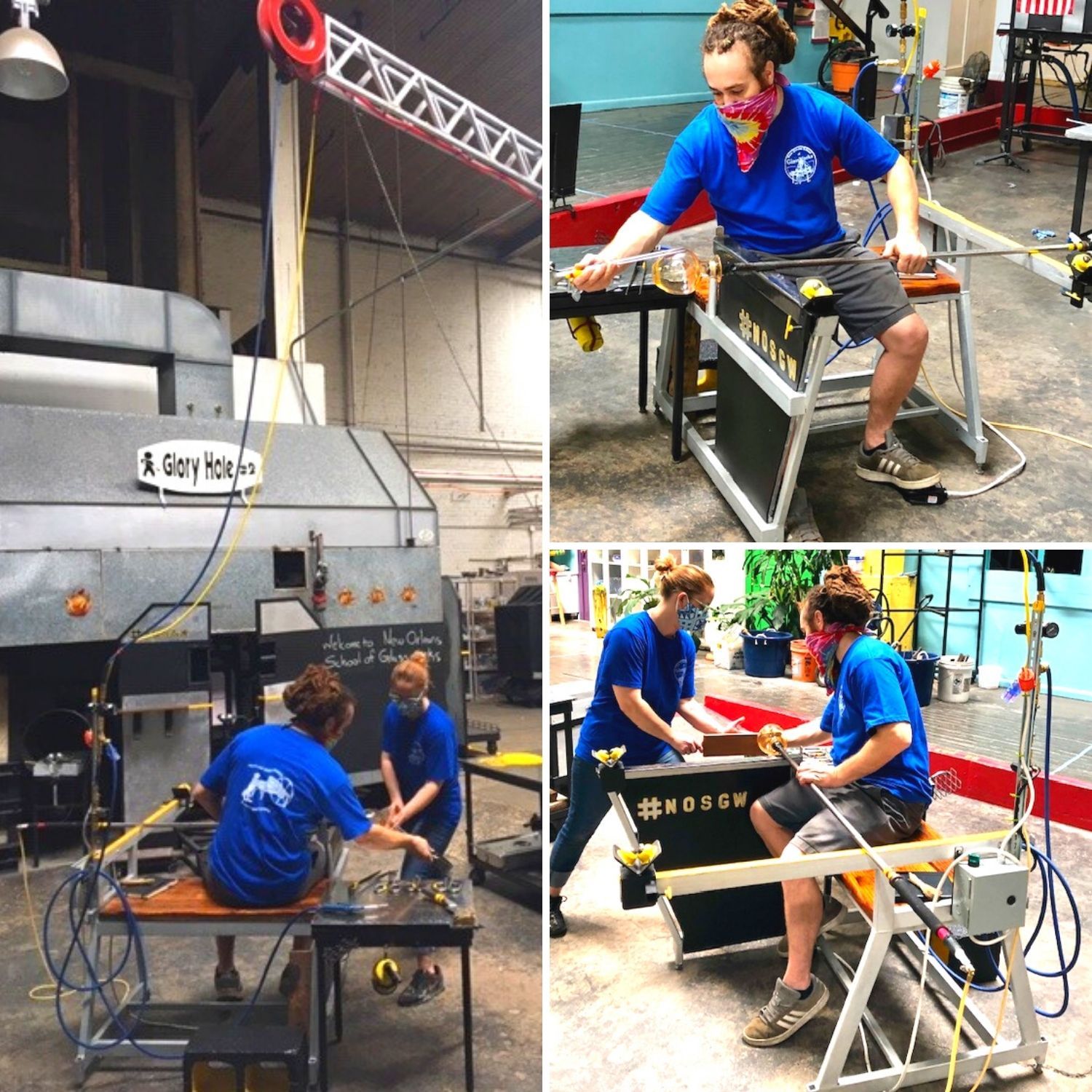 With great pleasure, we are happy to announce that we are now one of only two teaching studios in the country able to teach the NEW alternative and SAFEST method to blow glass!
Our partnership with Corning Museum of Glass has given us the opportunity to continue blowing glass with the new norms imposed by the COVID-19 pandemic.
We have acquired our much-needed air pressure-controlled foot pedal system for both visitors attending a class and glass masters sharing their skills during our free demonstrations.
This GROUNDBREAKING invention will allow your mouth to never be on the mouthpiece of the blowpipe. We have taken preventative protocols to a level that is higher than possibly imagined when teaching shared Glassblowing.
For more information or to book a class, please Contact Us.