When an organization such as ours is in the business of operating furnaces, one can never say with any certainty as to what next might blow.
It can be difficult territory to negotiate. Problems are apt to arrive without RSVP, not unlike our most recent incident. This past Sunday morning, at 1:00 am, a solenoid valve serving our glassblowing furnace, an investment day tank, revved in what sounded to resident glassblower Kyle Herr like a roaring motorcycle.
Technicians, faculty, and staff of the New Orleans Glassworks & Printmaking Studio worked tirelessly to determine the nature of the problem and effectuate its remediation. After two days of vetting an array of potential solutions—notwitstanding contacting every provider of industrial parts under the sun—management secured a replacement solenoid valve, and at no fewer than $1,100!
Fortunate enough that we should retain such a strong and capable crew, by noon Tuesday the replacement valve had been installed and the hot shop studio floor of the New Orleans Studio of Glassworks was completely operational.
In remembrance to those things we never notice (till something fails) ...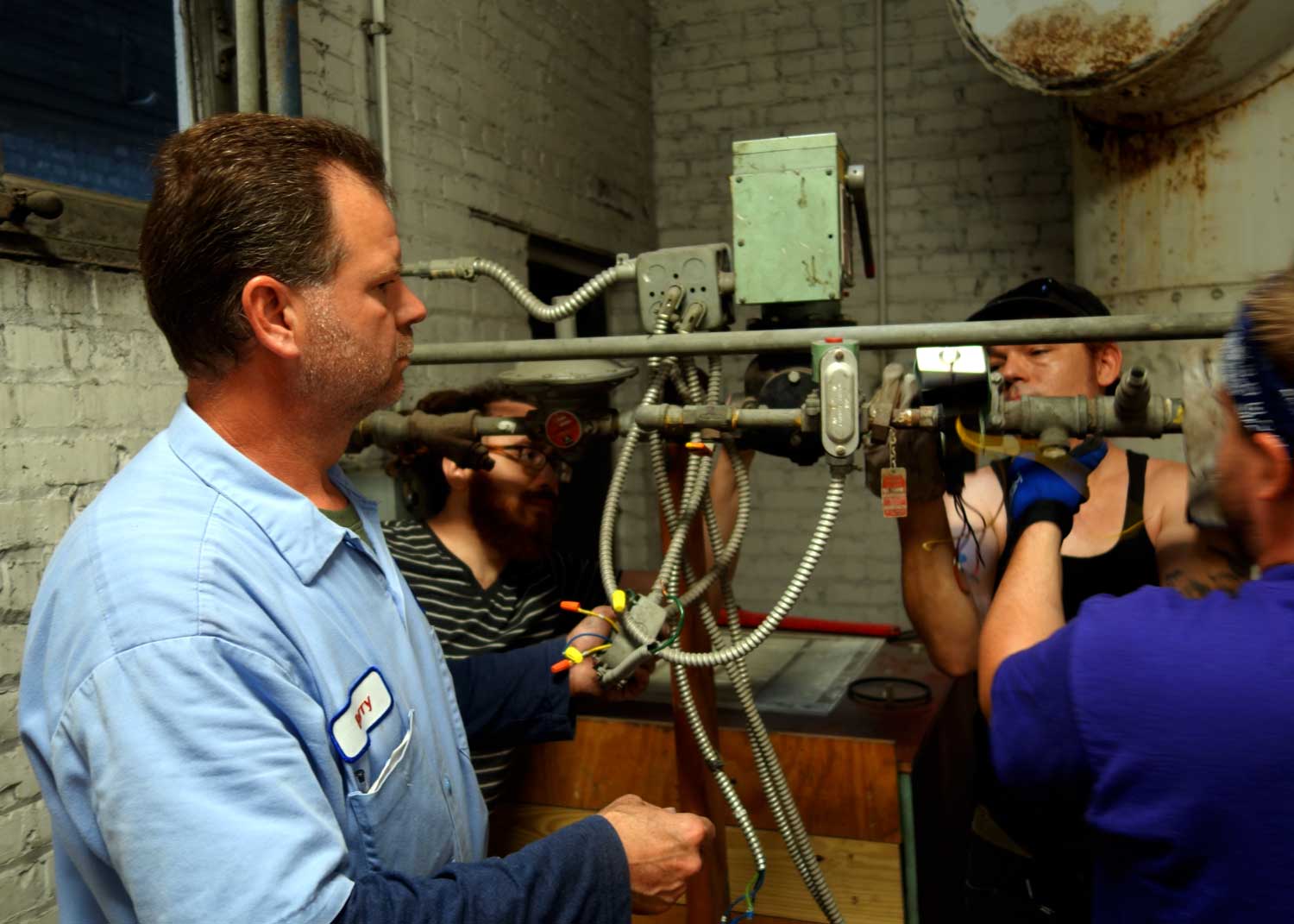 Our strong crew of technicians work together to disassemble gas and electrical lines.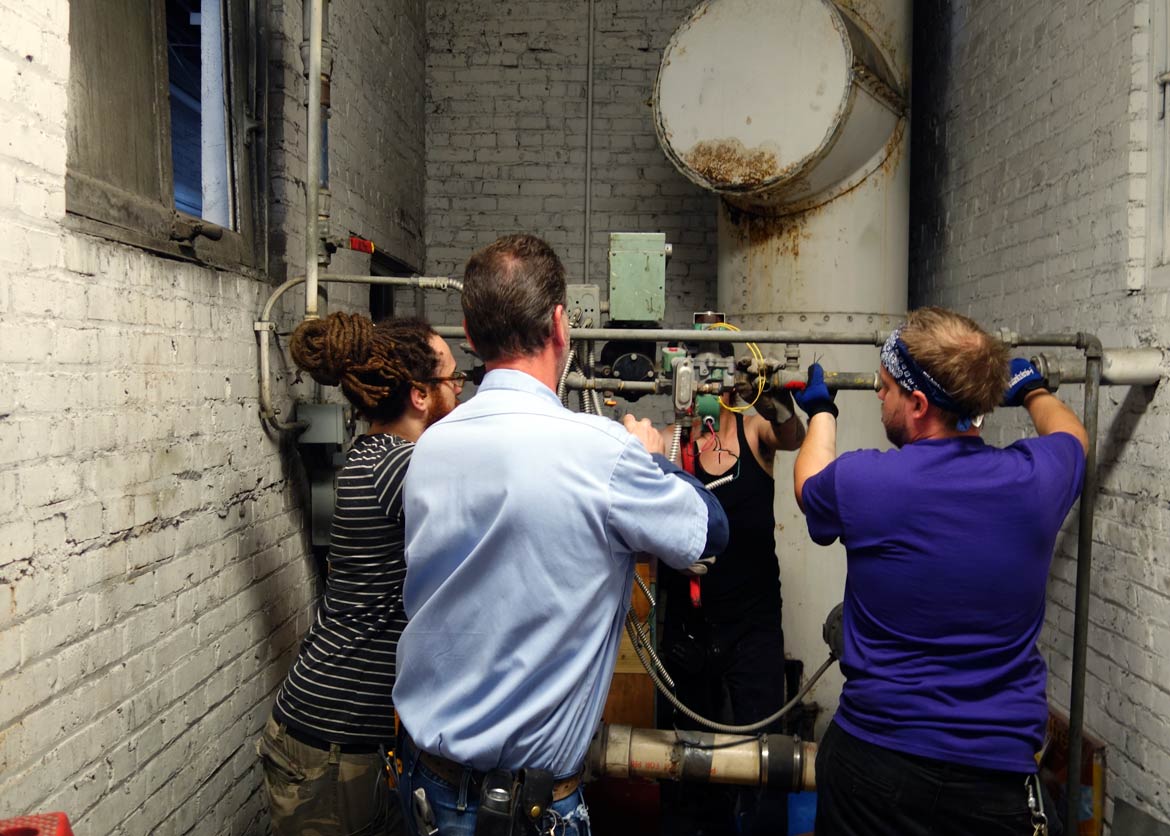 Technicians reassemble gas and electrical lines.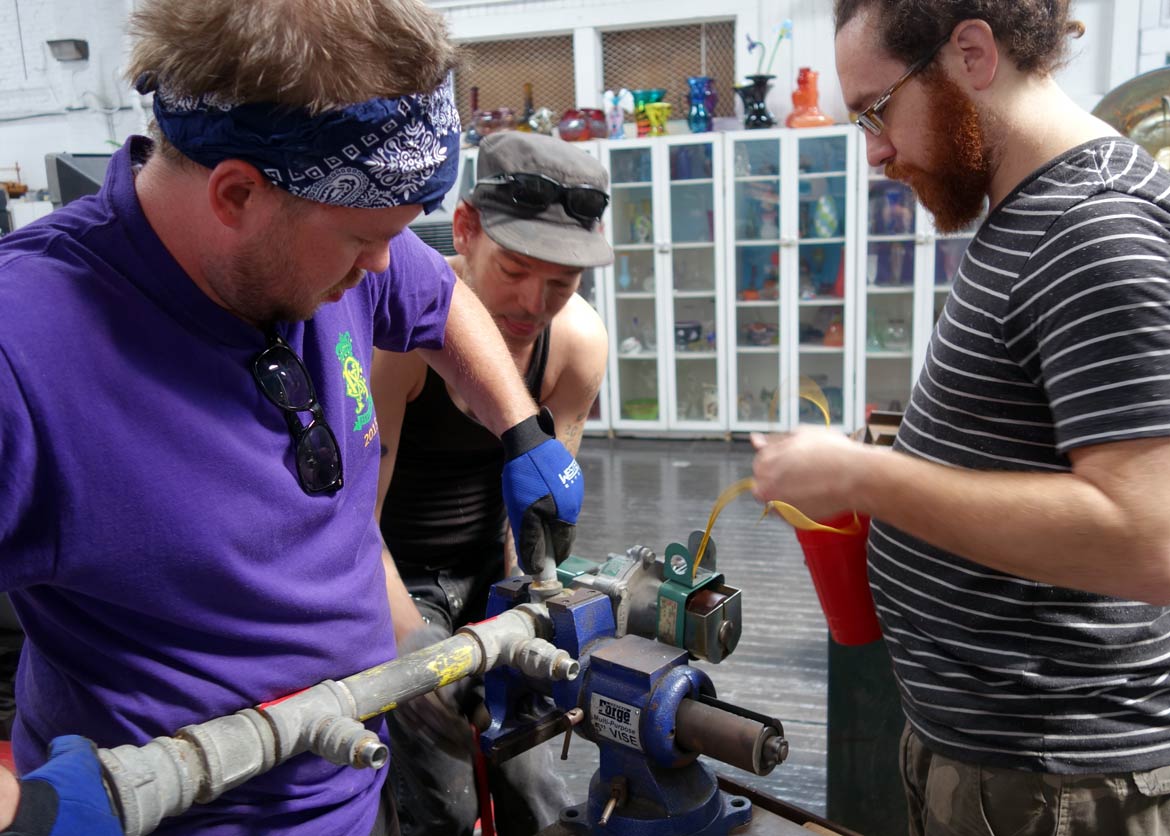 Resident glassblower, Kyle Herr, and technicians, Drake Fuller and Zachary LeBlanc, replace the solenoid valve.