Join us for the 2022 Summer Workshop Exhibition on Saturday, August 6!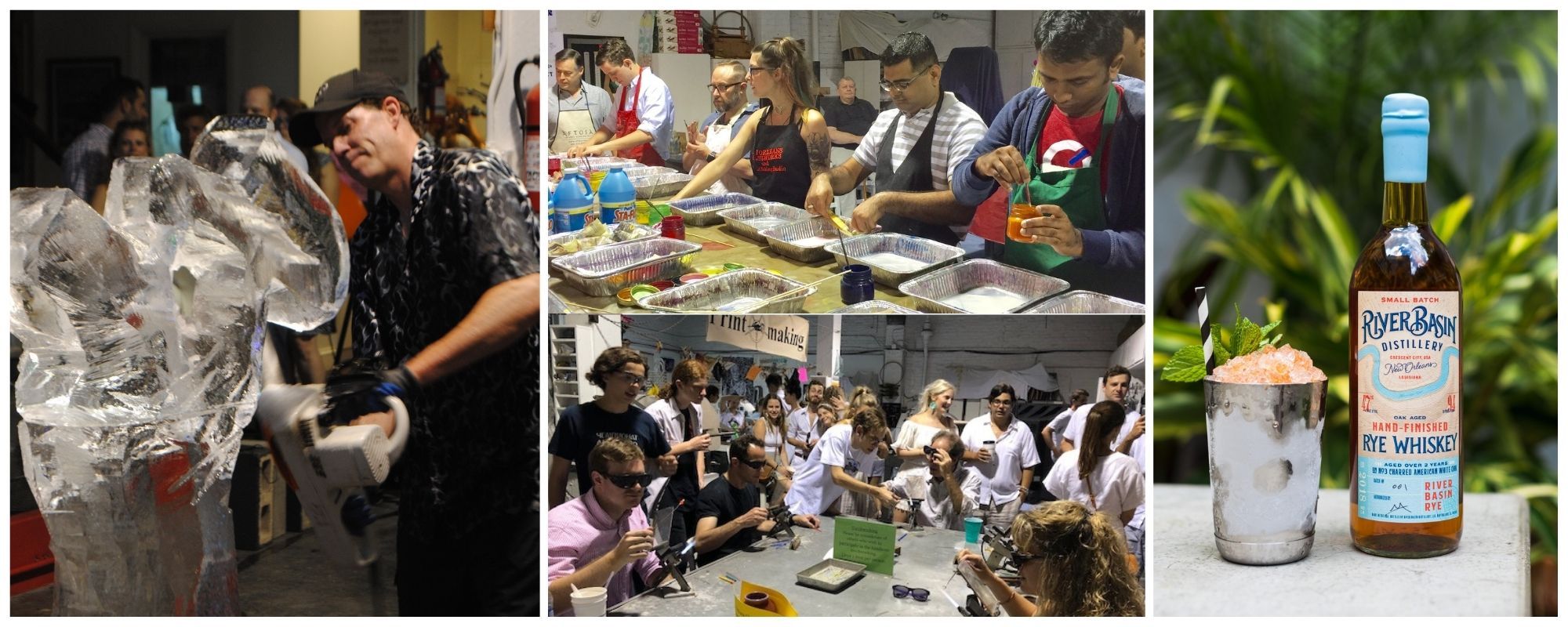 We invite you to join us on Saturday, August 6 from 5pm to 8pm to experience our 2022 Summer Workshop Exhibition, showcasing creations from the 2022 Summer Technical Workshop!
Featuring FREE hands-on demonstrations of Italian Paper Marbling in our Printmaking Studio and Glass Beadmaking in our Torchworking Studio, as well as CHAINSAW ICE CARVING by Master Ice Carver Dawson List.
All ages are welcome to attend! Tour our Studio and Gallery spaces, try your hand at our FREE activities, and speak with our instructors about our upcoming classes scheduled for Fall!
In addition to our hands-on activities and demonstrations, we are pleased to announce that River Basin Distillery will be hosting a whiskey tasting in our Studio of their River Basin Rye, a rich rye whiskey that embodies the fiery spirit of the French Quarter with a Big Easy finish of vanilla, cinnamon, caramel and clove.