Master Glass Artist Robert Stern Visits New Orleans Glassworks this Fall
This fall from November 12th through the 16th, New Orleans Glassworks & Printmaking Studio is excited to host glassblowing demonstrations by world-renowned master-craftsman, Robert Stern.He is a renowned master of glass sculpture, specializing in creating one of a kind glass musical instruments, and has been assisting us in the creation of a replica of NASA 's Orion plummeting through the atmosphere - encased in dichoric glass and depicting the capsule descending through outer space and landing flaming into the ocean...
Get a load of this!
Mr. Stern has taught at many professional and educational facilities around the world, including 25 summers of attendance at Pilchuck Glass School in the State of Washington. We are excited to announce that Mr. Stern will be providing free daily demonstrations and invite you to engage with him for your commissions.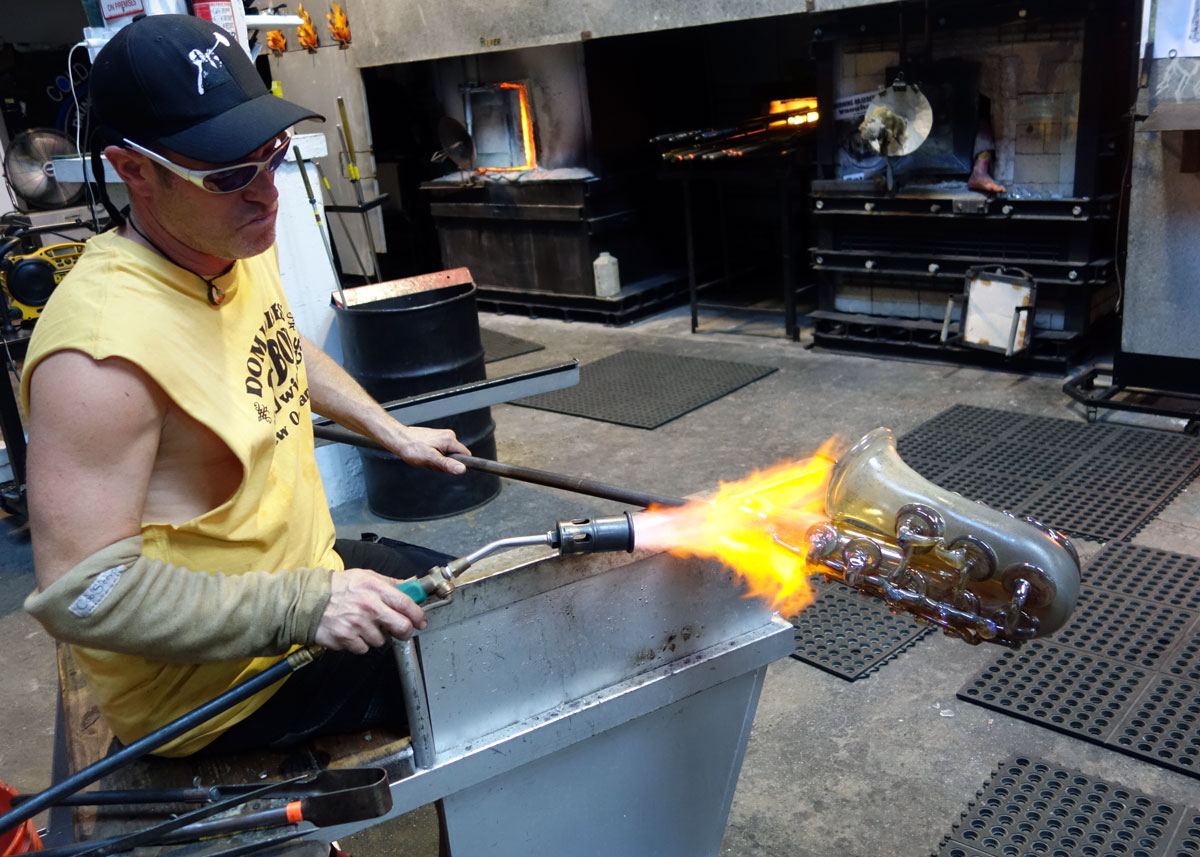 Master glassblower Robert Stern torches the blowpipe.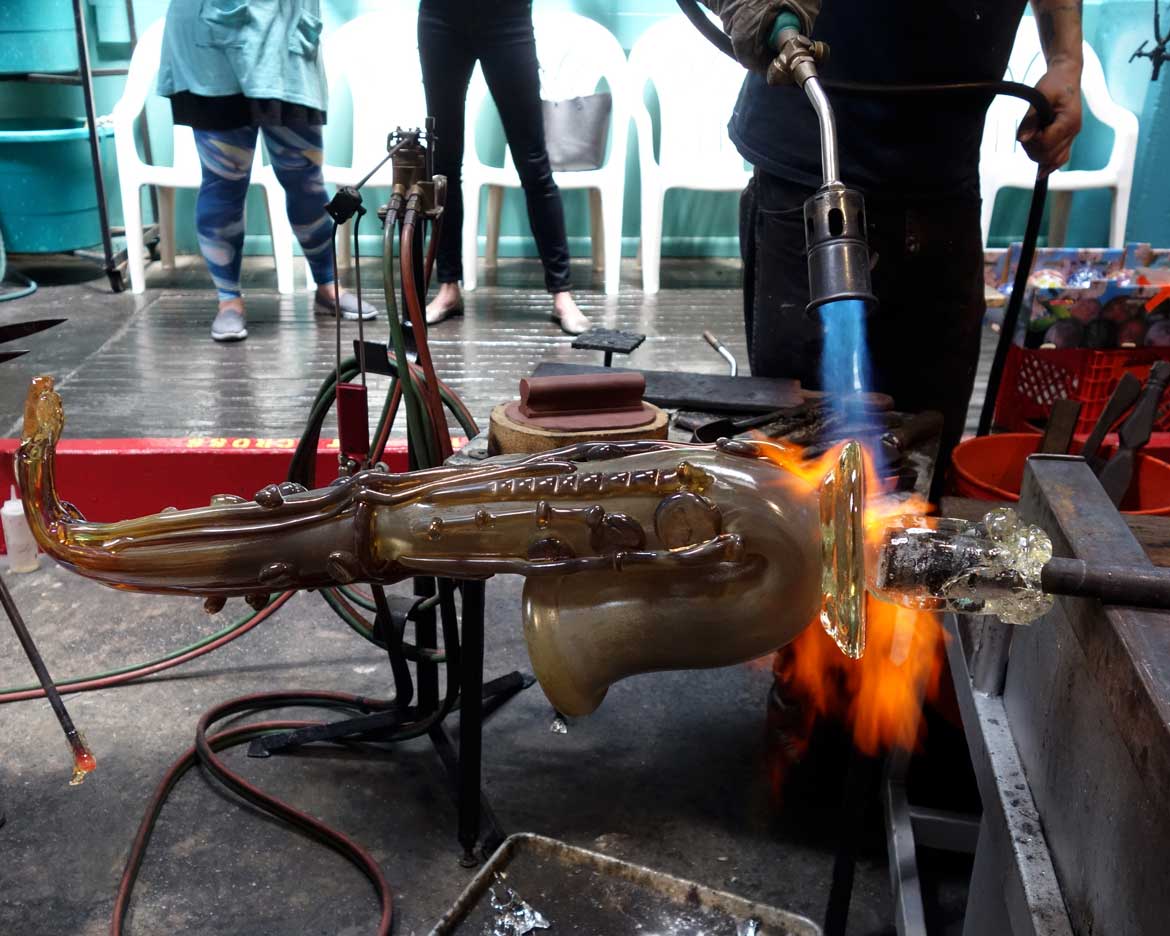 Master glassblower Robert Stern torches the punty.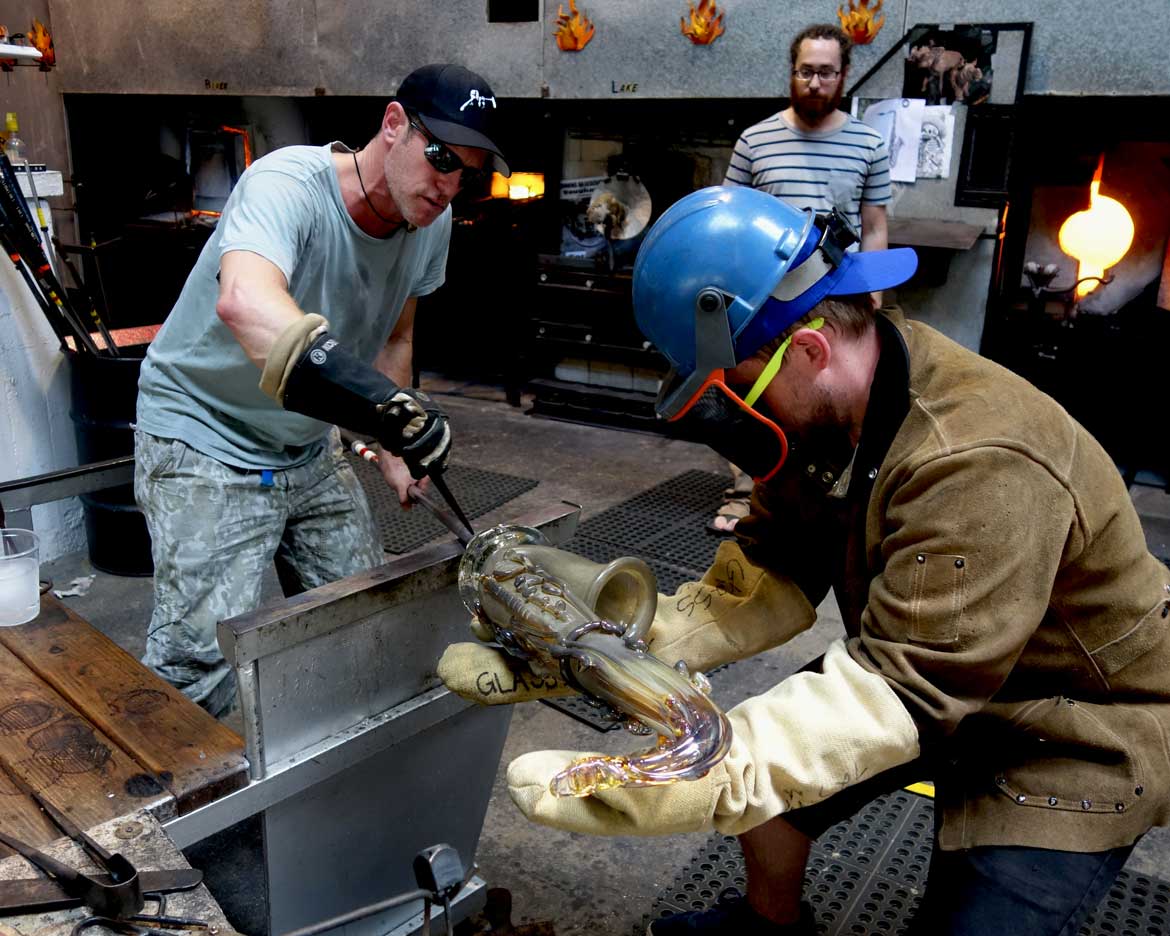 Commissions - Anniversaries, Birthdays, Corporate gifts
If you are interested in commissioning Robert to create for you a one of a kind glass sculpture for a birthday gift, anniversary, or corporate gift; please email our studio at neworleansglassworks@gmail.com referencing Robert Stern in your inquiry.
Example commissions include:
Wall sconces and chandeliers, or other lighting and light fixtures
Custom hand-blown glass sculptures apropos for anniversaries, holidays, special occasions, or as corporate gifts
Musical instruments such as glass trumpets, saxophones, or violins
Wine glasses, goblets, and bowls
Birthday gifts, anniversary gifts, and corporate gifts
Or whatever your imagination may fancy!
Wanting for inspiration? We invite you to view items from Robert's portfolio: