From Friday, November 11th through Wednesday, November 16th, glass historian and specialist Nicole Anderson will host her annual Venetian hand-blown glass bead show at the New Orleans Glassworks & Printmaking Studio.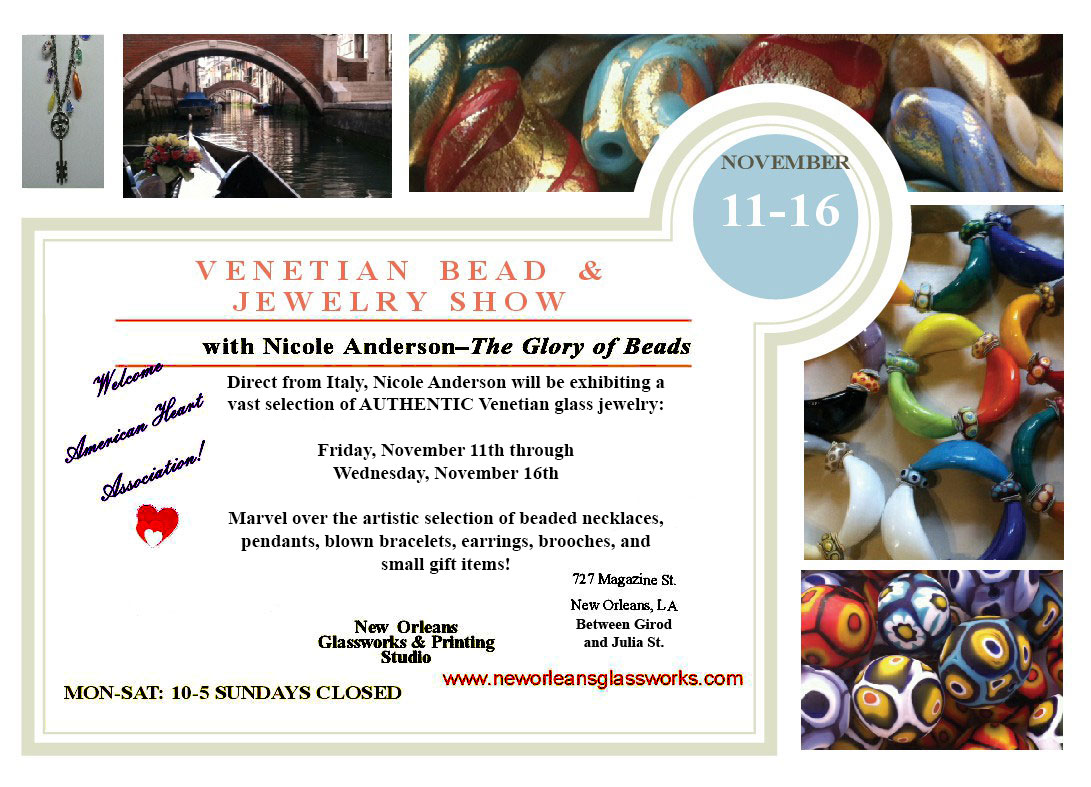 All beads on exhibit by Ms. Anderson have been handcrafted by Murano glass masters and artisans, and are available exclusively through the New Orleans Glassworks & Printmaking Studio.
Ms. Anderson's beads and necklaces date as far back as the 1920s, and include:
Vintage glass beads
Vintage seed beads
New chevrons
Old chevrons
Blown beads
Lamp-worked beads
Contemporary beads and pendants
Small gift items
Beaded jewelry
Of which all originate from the island of Murano, where the art of blowing glass first began in the late 1200s.
Furthermore, custom necklaces can be hand-assembled by Ms. Anderson upon request.
Following graduation from St. Mary's College in Orchard Lake, Michigan, for over thirty years Nicole Anderson has specialized in the study, collection, publication, crafting, and distribution of Venetian beads and jewelry.
When not abroad, Ms. Anderson resides in Venice, Italy.