All of our Short Courses are Private, meaning the only students enrolled in the class will be you or others in your personal group.
Only have a few hours? Short courses offer one-on-one private instruction with a master artisan and are perfect for visitors or enthusiasts seeking an artistic overview and an opportunity to make one-of-a-kind creations to have at home! Our two and three-hour sessions are ideal for individuals, as well as group gatherings, whether team building, spouse tours, or receptions. Furthermore, we can accommodate your next school field trip or birthday party! Alternatively, bring a bottle of wine and turn any of the below offerings into a Wine + Design adventure!
Short courses are offered in the following mediums:
Glassblowing
Two (2) hours: Engage in interactive glassblowing & solid sculpting! Each student designs and creates 4 to 6 colorful glass objects to have at home as a memento of their visit. All classes are using our groundbreaking safest alternative method to blow glass.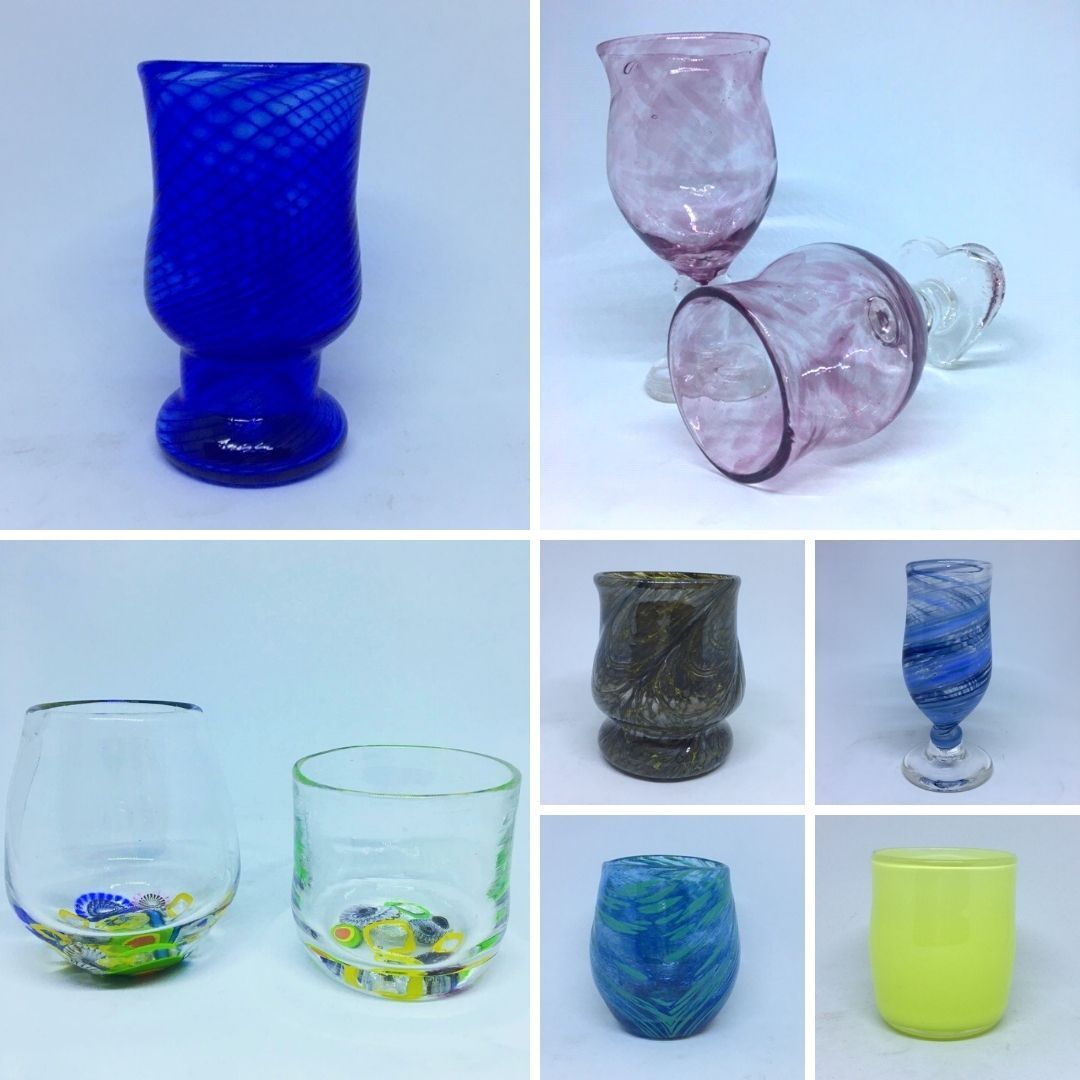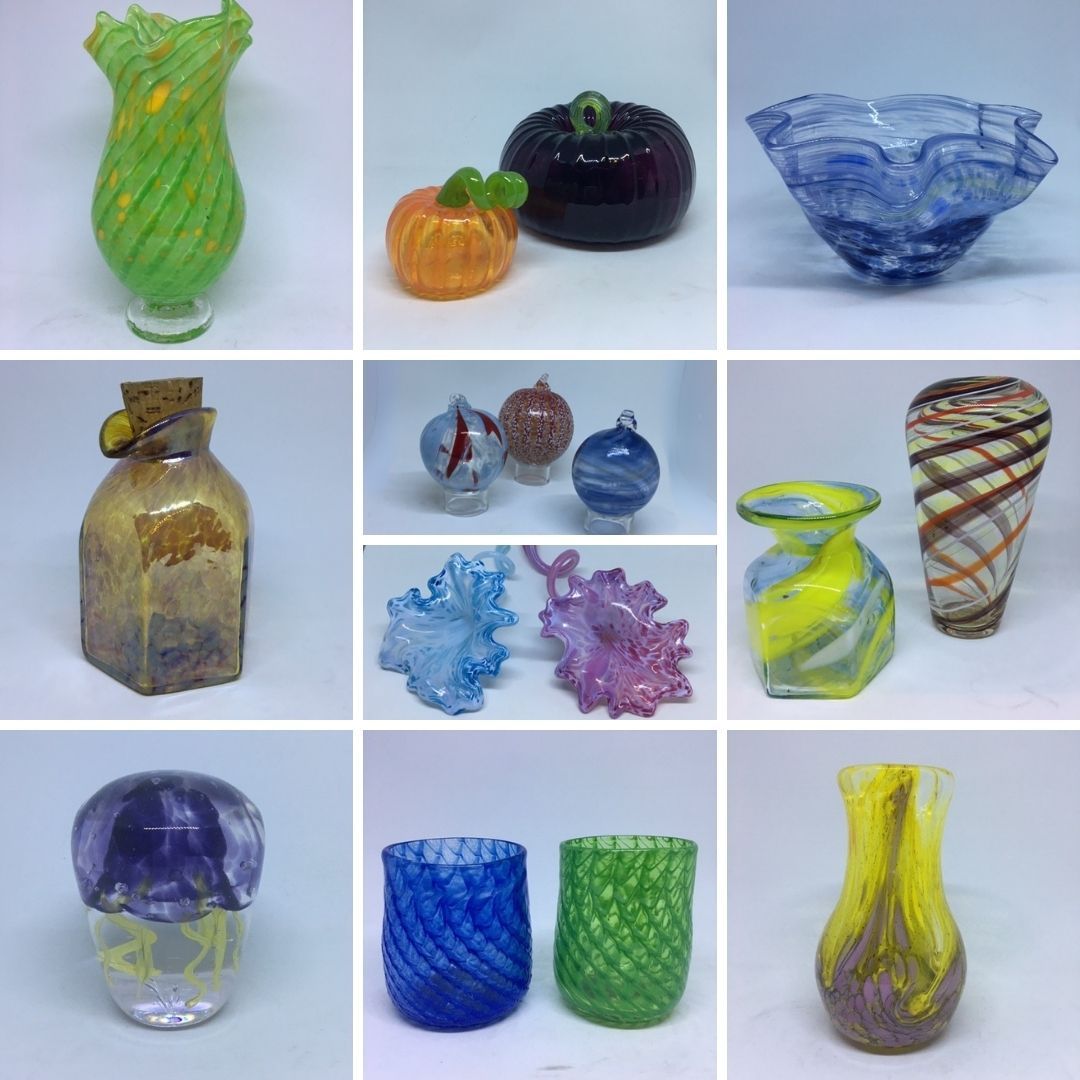 Glass Torchworking & Flameworking
Two (2) hours: Students are guided in creating glass sculptures that include sea creatures and Venetian-style beads & pendants.
Italian-Style Paper Marbling
Two (2) hours: An easy approach to printmaking, create an array of unique designs with instant, colorful prints! Makes wonderful keepsakes or note cards!
Mono-printing
Two (2) hours: Create one-of-a-kind, hand-pulled prints using the inspiration of botanical flora or inspiration of choice.
Japanese Gyotaku Fish Printing
Two (2) hours: An traditional Japanese method of nature printing used by fishermen to record their catches. Create beautiful prints using freshly caught Gulf fish!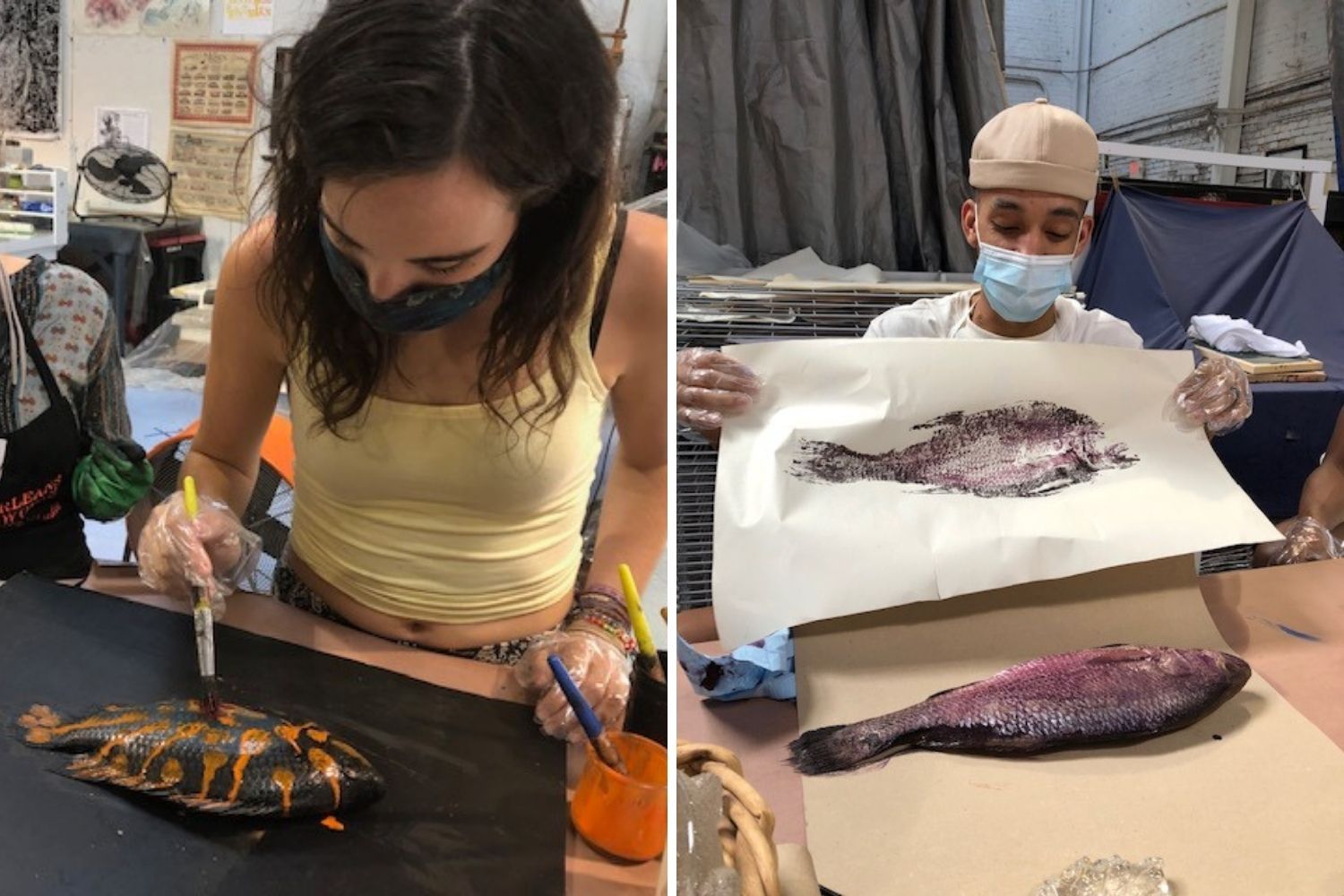 Also, inquire about our Wine + Design Gatherings!
For more information on our short courses, please Contact Us with the class you are interested in, potential dates, the total number of people interested in attending, and their age range. ALL CLASSES MUST BE BOOKED AT LEAST 24 HOURS IN ADVANCE