Watch our glassblowers create Glass Musical Anatomical Hearts this March!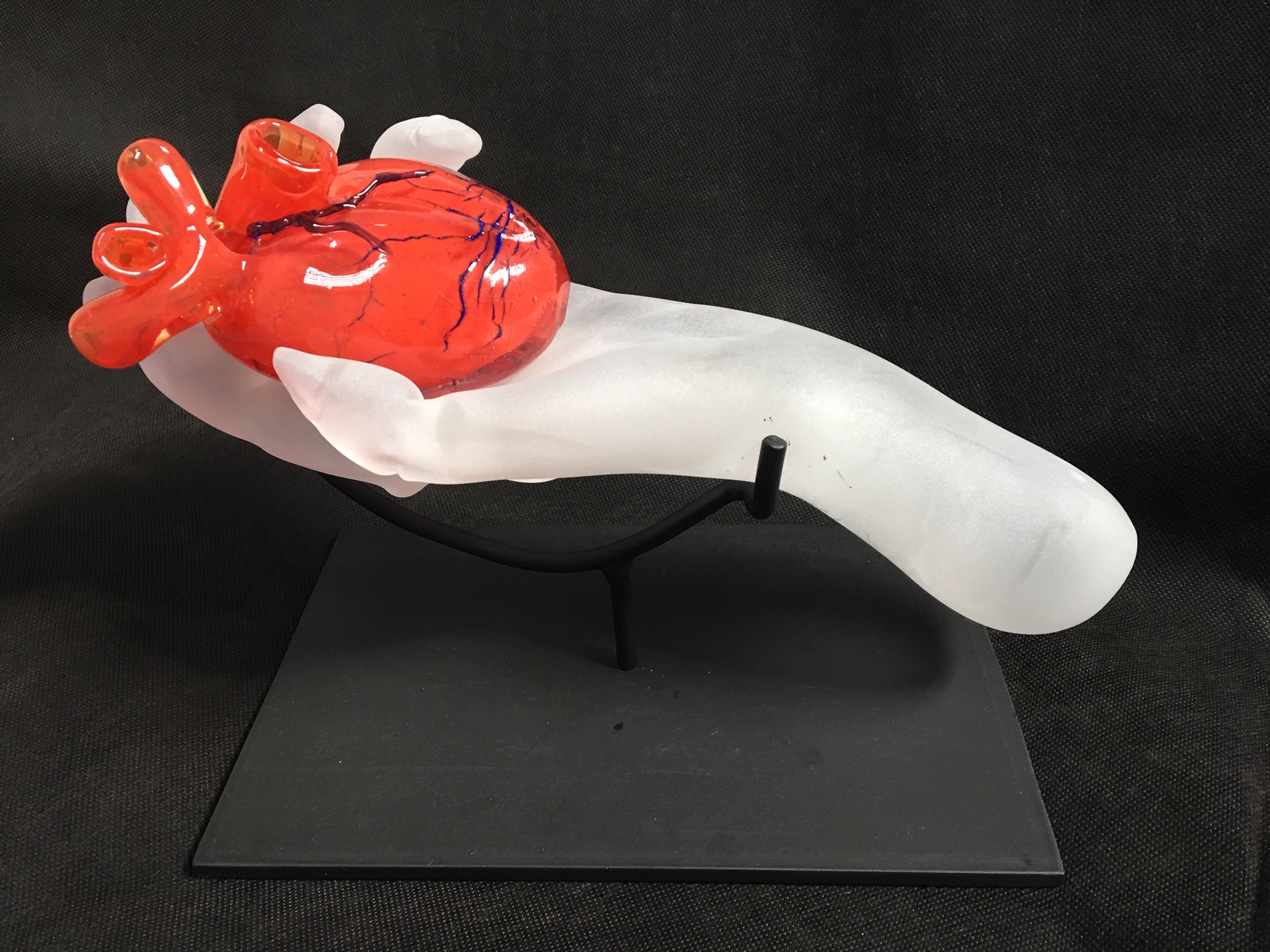 In honor of the late Dr. John Lockwood Ochsner, join our glass, printmaking, and metal sculpture artists in the hands-on studio. Music is in the air as the glass sculptors create Glass Musical Anatomical Hearts during the month of March!
We will be hosting Dr. Nieca Goldberg on Saturday, March 16 at 2pm. She will be experiencing the art of molten glass by assisting our glassblowers in the creation of a Glass Musical Anatomical Heart. We invite you to come in and see this amazing art form!
Since 2008, Dr. Nieca Goldberg has hosted a weekly radio show on SiriusXM Radio called Beyond the Heart. Dr. Goldberg, a cardiologist and a nationally recognized pioneer in women's heart health, helps both women and men everywhere recognize the symptoms of heart disease and other serious health risks. Dr. Goldberg is Clinical Associate Professor of Medicine and Medical Director of the NYU Langone Women's Heart Program. She has been on the Best Doctors list 12 times, and in 1999, was the only woman in the top ten Hall of Fame of Physicians. Dr. Goldberg is the author of Women are Not Small Men and Dr. Nieca Goldberg's Complete Guide to Women's Health.
Use the Contact Us page to find out more information.