Join the New Orleans Glassworks & Printmaking Studio for our January/February addition to our Seasonal Creations, our hands-on workshop for Glass Hearts.
We are currently taking registration appointments, so reserve your spot now!
We invite participants to enjoy this one-of-a-kind hands-on experience, creating their own hand-blown glass heart(s) on the New Orleans Glassworks's glass hot shop studio floor. This is an excellent opportunity to create something special – whether for yourself or as a gift for a significant other or family member – in light of the upcoming Valentine's Day. Try your hand at a new skill, and enlighten your next occasion.
Spots are available and will fill up fast. Workshops are thirty (30) minutes per heart, $68.00 each.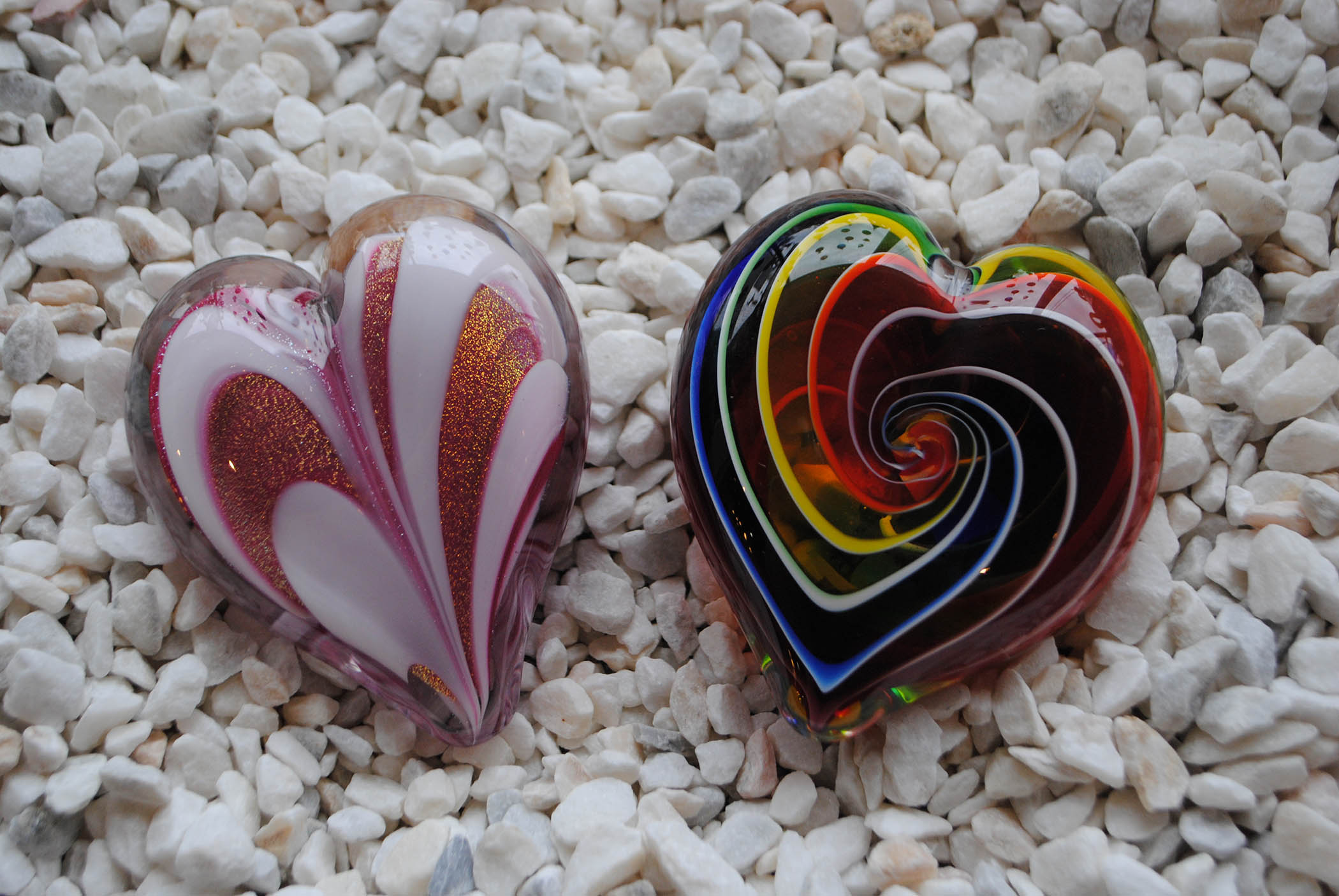 Inspiration for your heart workshop.
Celebrate Love. Celebrate Life.