Give a One-of-a-Kind Experience this Holiday Season!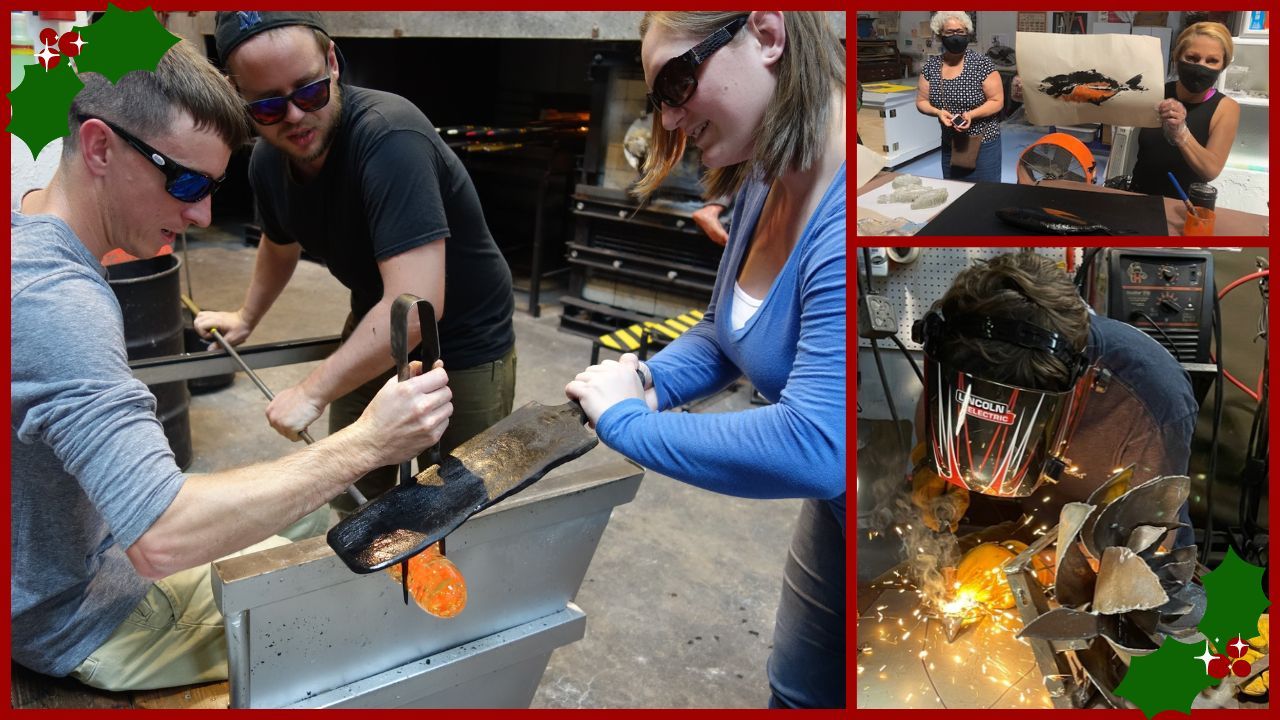 This holiday season, give the gift of a unique, hands-on experience to friends and family! We offer custom Gift Certificates for all of our hands-on Short and Extended classes, including Glassblowing, Metal Sculpture, Torchworking/Flameworking, Printmaking, and more!
Gift Certificates can also be purchased for our Gallery full of hand blown glass, for the Summer Technical Workshop for Young Adults, or for any custom amount to allow the recipient to decide.
Contact us for more details. Gift Certificates can be gift wrapped as a scroll for pickup in our Gallery, or emailed as a PDF for your convenience.